This post is sponsored by Holigos but the content and opinions expressed here are my own.
I'm constantly working on improving my overall health and wellness. It's been a trial of hits and a lot of misses. There's a lot of hype and diets du jour that are available, but most of them have left me feeling defeated and honestly, miserable.
In my quest to live a healthier life one of the most important things I'm working on is improving my gut health and getting rid of bloating and stomach discomfort. Here are some of the things I've learned that have helped me heal my gut along the way.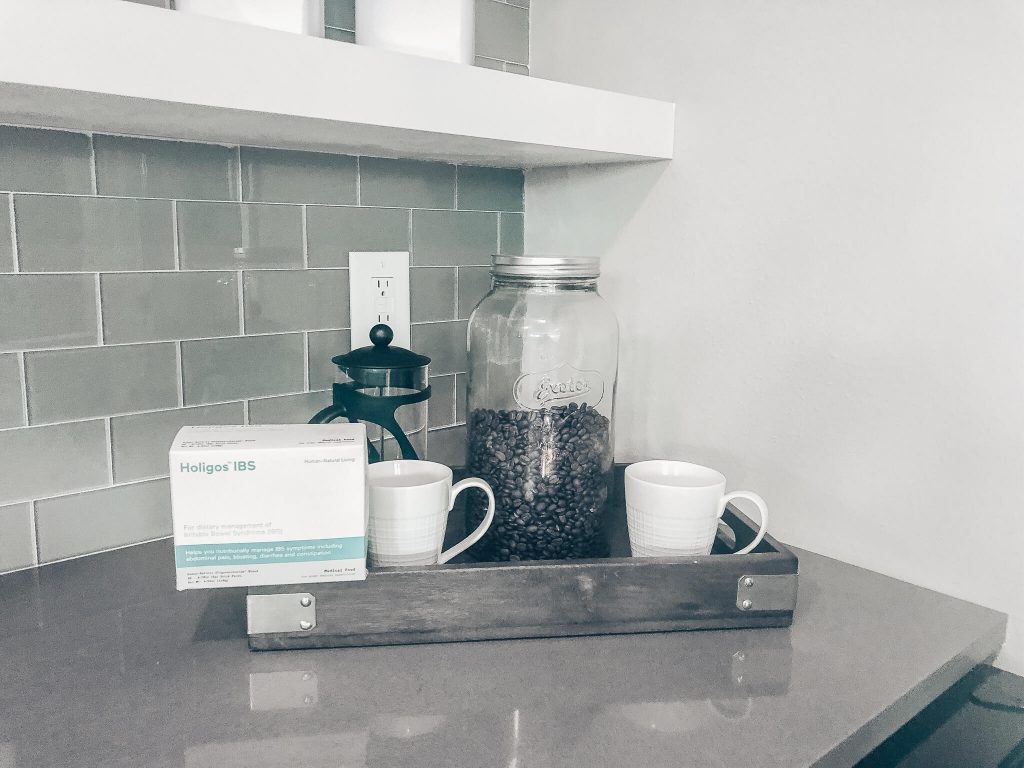 Daily Tricks to Improve Gut Health and Relieve Bloating Issues
Drink More Room Temperature Water
Number one is so obvious, but it's the easiest way to improve your overall health. I've found that I can drink more water if it's room temperature. In the morning, I'll add a squeeze a lime to add a little zing and a dose of citrus.
Reduce Portion Sizes
I often have a case of my eyes being bigger than my stomach and I put way too much food on my plate. One simple trick when you're eating out is to simply put half of whatever you're eating immediately into a to-go container as soon as it arrives at your table. Viola! Now you have at least two meals instead of one giant dinner.
Limit Triggering Foods
There are several veggies that hurt my belly almost immediately. It's mostly cruciferous vegetables like Brussels sprouts, broccoli, cauliflower, and cabbage. I know that my poor tummy will be miserable if I eat too many of these veggies. I limit cruciferous veggies to a couple of times a week.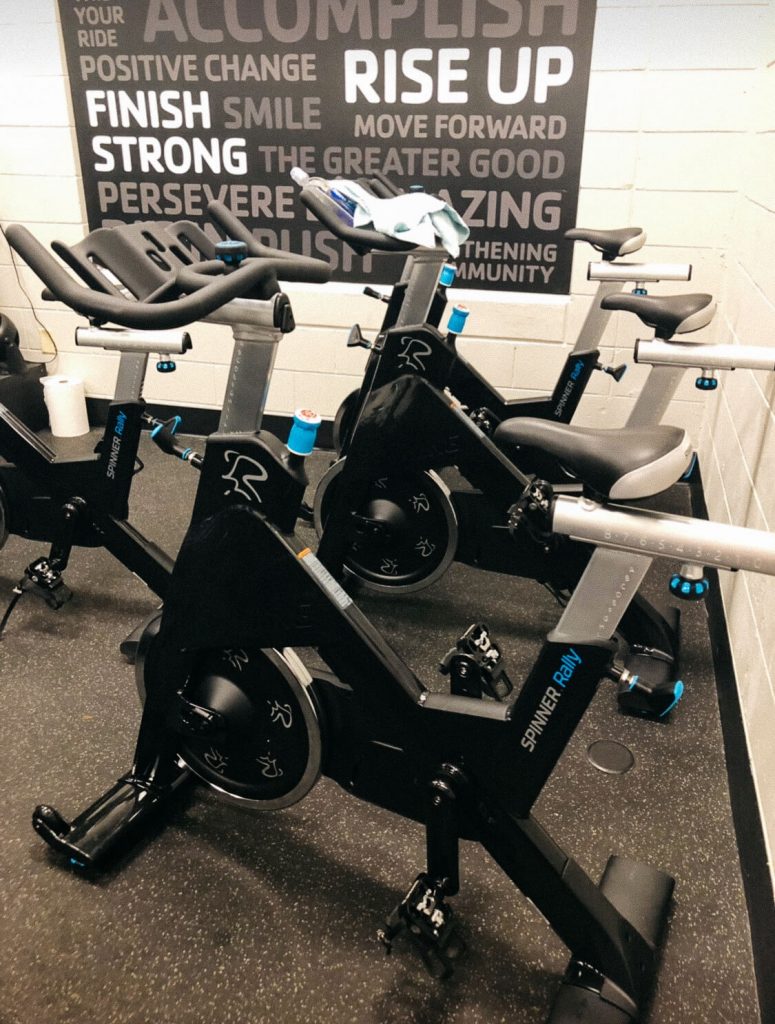 Get Moving
Get your namaste on and practice yoga to help your gut. Certain yoga poses can manipulate ab muscles that encourages the release of excess gas and helps move food along your digestive track.
Spinning is my favorite go-to exercise. It not only helps me improve my overall cardio health, but it's also a great way to let go of daily stress and frustrations.
Holigos – Human-Natural Oligosaccharides
My secret for fighting against bloating, stomach pains and other IBS concerns is a new product from Holigos™ IBS that can help alleviate bloating severity by more than 60%
You've heard of probiotics, now it's time to try Human-Natural Oligosaccharides (HNOs) from Holigos™ IBS. Simply put, HNOs feed good gut bacteria and make it difficult for bad bacteria to survive. HNOs are identical in structure as a component also found in mother's milk and offer the same health benefits.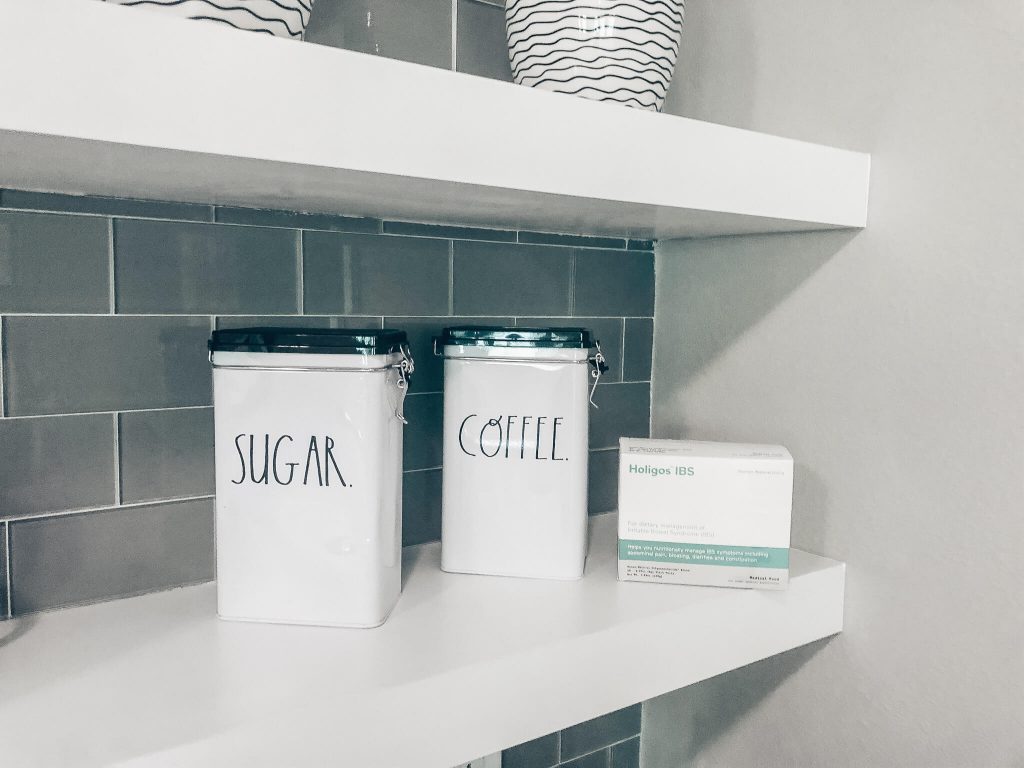 One of the extra benefits of Holigos is that it has have been certified safe by the FDA with more than 85% of patients in a recently completed clinical trial in the US had clinically significant improvement in IBS symptoms.
Holigos™ IBS is super easy to mix into your favorite drink. Every morning, I add a pre-measured packet of my medicine food, as Holigos describes it to my morning coffee. It dissolves quickly and is tasteless. In the evening if my tummy is feeling painful or bloated, I'll add a packet to my water.
It's really that simple! 
Holigos has also given me more confidence with it already being beach and pool season. I'm usually very self-conscious about any bloating being noticeable and Holigos has helped me reducing my bloating and given me a bit of an ego boost too.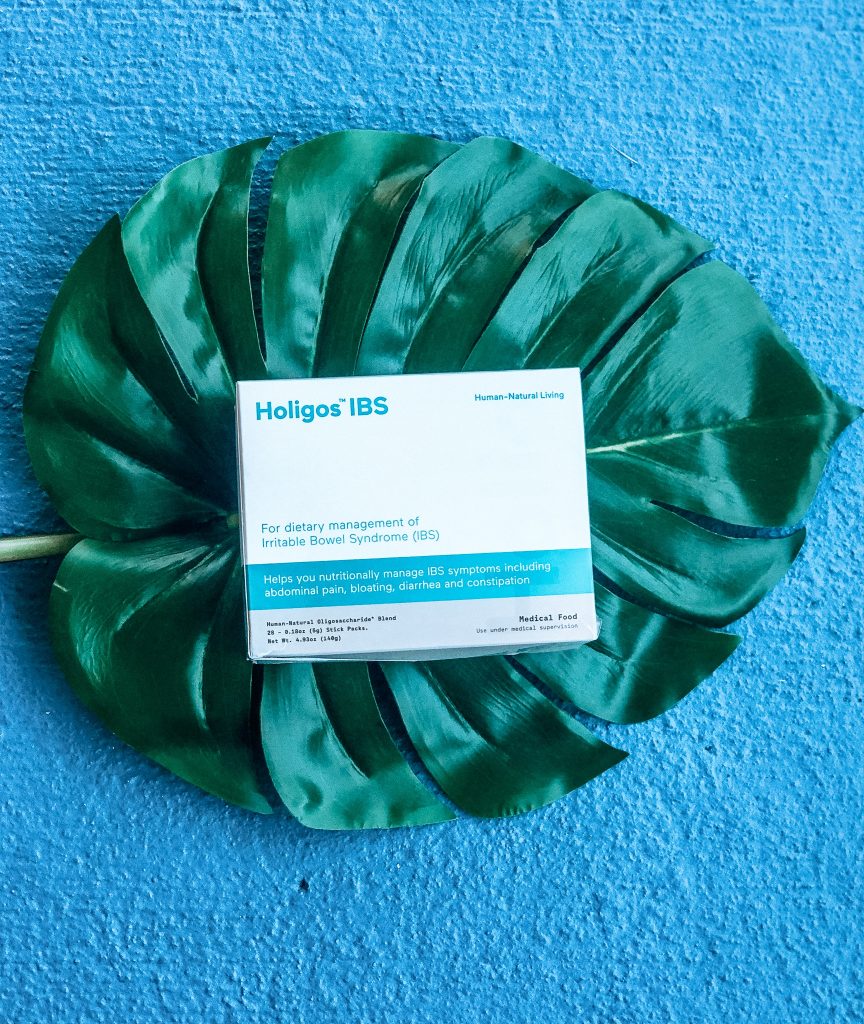 Don't Forget Your Zzzs
Because your whole body functions better when you get enough sleep.
Learn more about Holigos at www.holigos.com and receive 30% off your purchase of Holigos IBS by using code TryHoligos30 at checkout!
Do you suffer from IBS or IBS symptoms?
What are some of your tips to help fight bloating concerns?