Sponsored Post: Thank you to Entenmann's® for sponsoring today's post. All thoughts expressed are my own and do not reflect the opinions of Entenmann's®. We wish you the best of luck with the Fan Flavor Challenge!
Schools out for summer and it's time to celebrate! June 7th is National Donut Day and I don't know about your kids, but mine are huge fans of donuts (and Entenmann's) so we will be celebrating!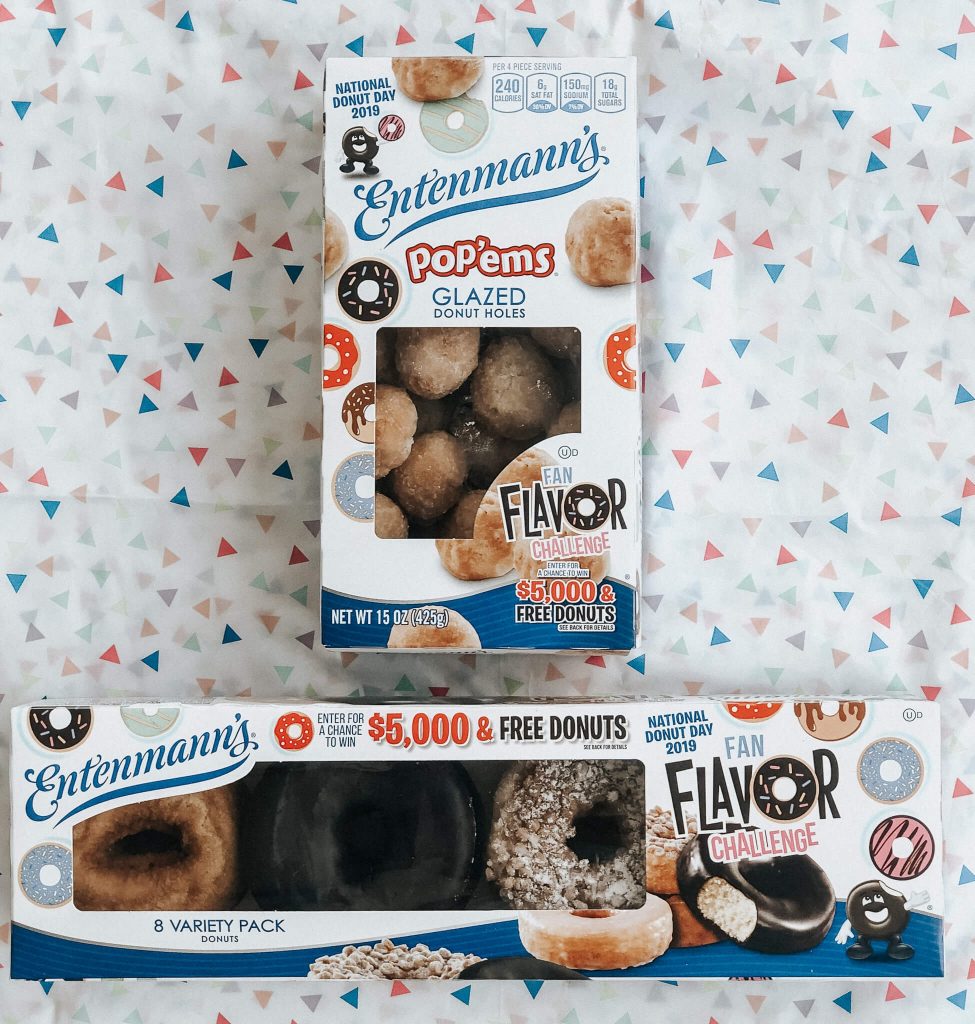 Entenmann's® Fan Flavor Challenge and Sweepstakes
My friend's at Entenmann's® have a really neat contest going on right now – the Fan Flavor Challenge! Fans of Entenmann's® and donuts have the opportunity to create a new flavored donut from scratch to win an awesome prize!
Your donut may be made during the 2019 holiday season, win $5,000 and a year's supply of donuts!
So how does it work? You choose the donut base, flavor, glaze, and toppings. Then, creatively name your donut and explain why you are an Entenmann's donut fan. Each entry will be reviewed based on passion, creativity, and originality by a qualified panel of judges.
Of course, my kids wanted to create a donut. They weren't sure what "Irish Creme" was, but thought that it would be a unique flavor – ha! I have to admit that Irish Creme and vanilla sounds like a good flavor combination.
Here's the donut we created:
Entenmann's® Donuts
While you're waiting to see if your donut was the winner of the Fan Flavor Challenge, stop by your local grocer and pick up a box or two (or three) of Entenmann's® donuts and celebrate the beginning of summer like my kids did with delicious Entenmann's® donuts and donut pop 'ems.
Learn more about Entenmann's® here: Entenmann's® Fan Flavor Challenge & Sweepstakes, website, Facebook, Instagram, and YouTube.
What kind of donut will you create?
Are you a plain base or chocolate base donut fan?