This post is made in collaboration with Tobi. Thank you for supporting my sponsors. 
Hello, Sunshine! My sister lives in this really great community in Orange Park, FL. Orange Park is a suburb of Jacksonville. Oakleaf Plantation is where she calls home and it's absolutely beautiful. One of the neighborhoods in it is called Eagles Landing Golf Club. I knew I had to explore it because every time we drive by I say how nice the community looks.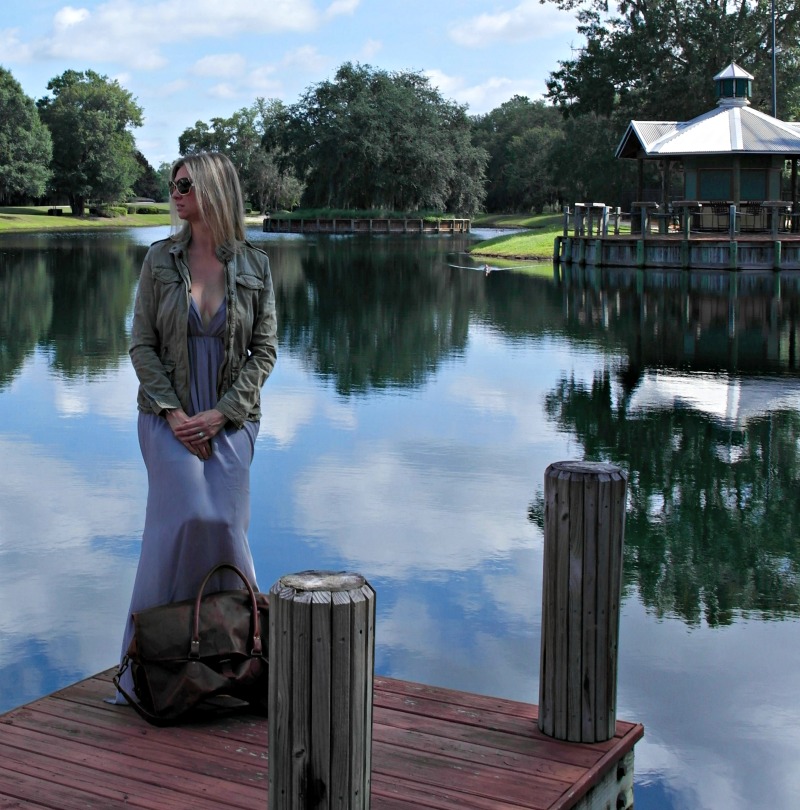 Eagles Landing Golf Club
Eagle Landing at Oakleaf Plantation is resort style community. It offers multiple pools in its aquatic center, kids' club, full gymnasium, fitness amenities, tennis, and of course, an 18-hole champion golf course!
I loved walking around their town center. They have really cute sculptures, fishing docks with canoes, and unique buildings that are home to their offices, kids' club and more. Be sure to visit it next time you're in Jacksonville.
You already know that I love Tobi maxi dresses and rompers.The Imagine This Maxi Dress is a must have too! This dress I would definitely recommend sizing down in. My bust measurements put me at the max bust measurement for a medium, but I went with the large instead. Don't do that! Go with the smaller size or your girls will be falling out.
This dress is comfy, flowy, and super pretty! I love the long double slits. It's easy to dress down (like I did) or up with a fancy necklace and heels.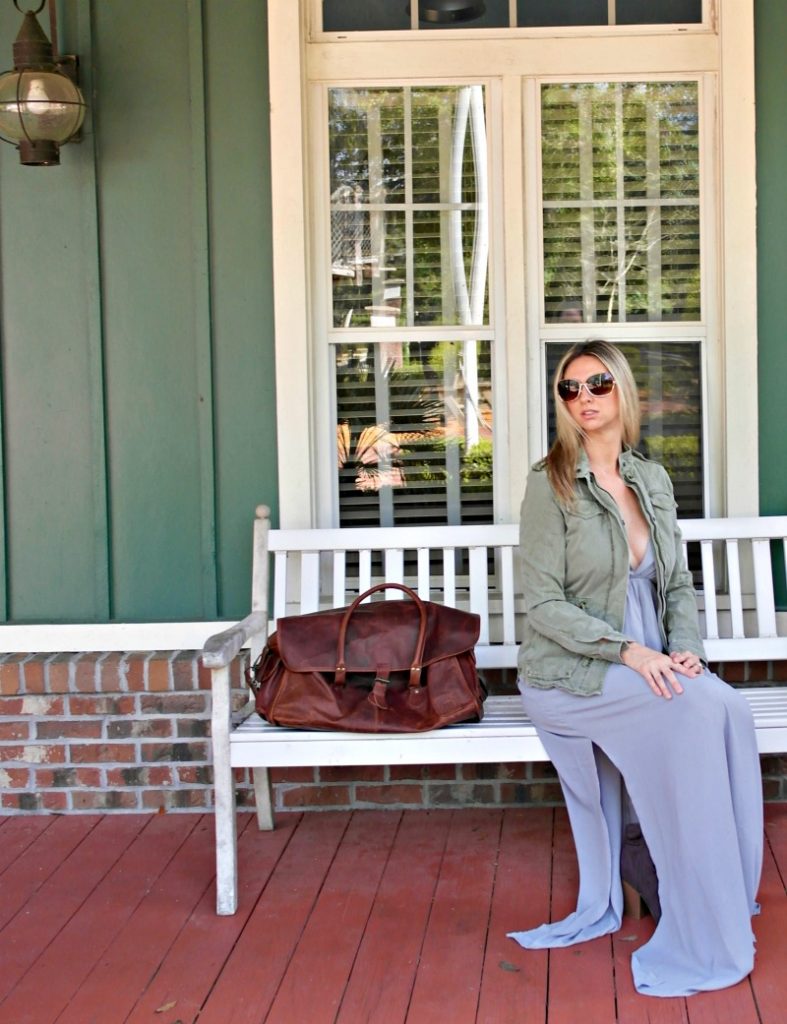 The Galley Weekender from MAHI Leather
I love my Mahi Leather Galley Weekender Bag! It's large enough even for me to pack for everything I need for a weekend getaway. For me to accomplish that is a miracle! You would not believe how soft the leather is on this bag and I love the smell of it, too!
 Collarless Military Jacket from Lucky Brand
I don't go anywhere without my Collarless Military Jacket.Seriously, I keep it in my car so I never leave home without it. Invest in a quality jacket, you won't regret it!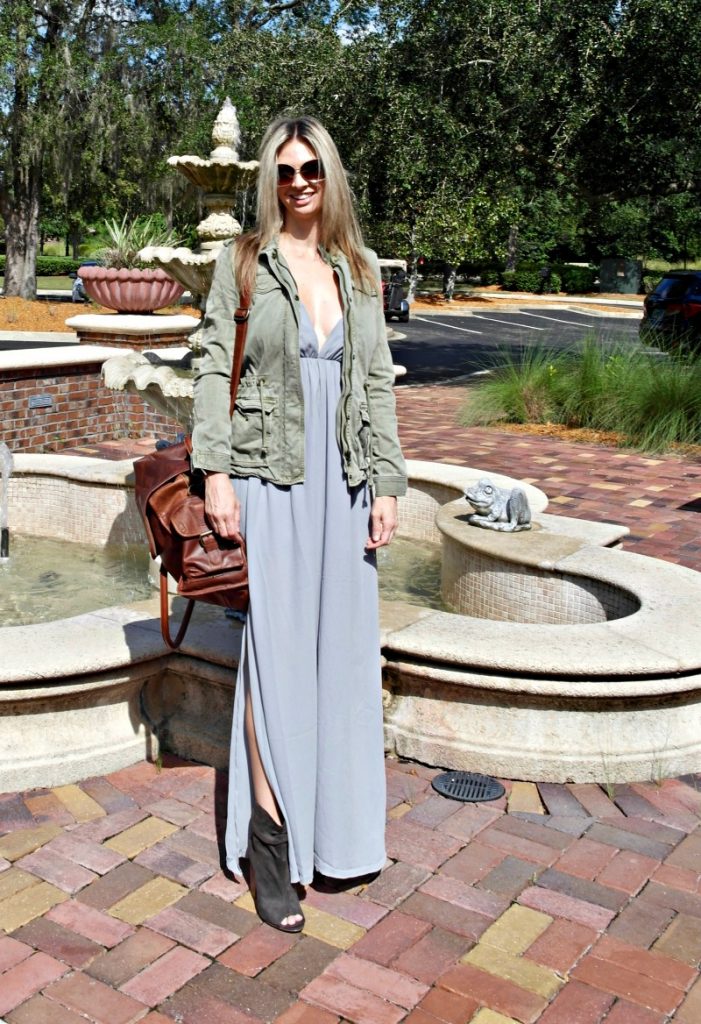 What's your favorite part of your community?
What's your favorite item of clothing or accessory?