This post is made in collaboration with Tobi. Thank you for supporting my sponsors. 
Hello, Sunshine! It's been so hot here still, but Lulu, Sophie and I still try to spend as much time as possible outside. We're lucky to be surrounded by beautiful ponds and nature preserves. It'd be crazy to not take advantage of it.
Enjoying Our Summer Days in Tobi Clothing
Believe it or not, this is my first time wearing a romper. I've been scared of the length of them forever because I'm tall and I have a long torso. This Maritza Tiered Lace Romper was too cute to pass up. It's super comfy, but even I'll admit that was a bit short in the booty area. I bet my mother never thought she'd ever hear those words out of my mouth. If you're worried about it being too short like I was, order up a size and hopefully, you'll feel a bit more comfortable.
I found these super cute wedges at Target and they compliment the romper perfectly. Their blush color makes it easy to match them with anything. The Maritza romper would look super cute with a short blazer to wear during the Fall.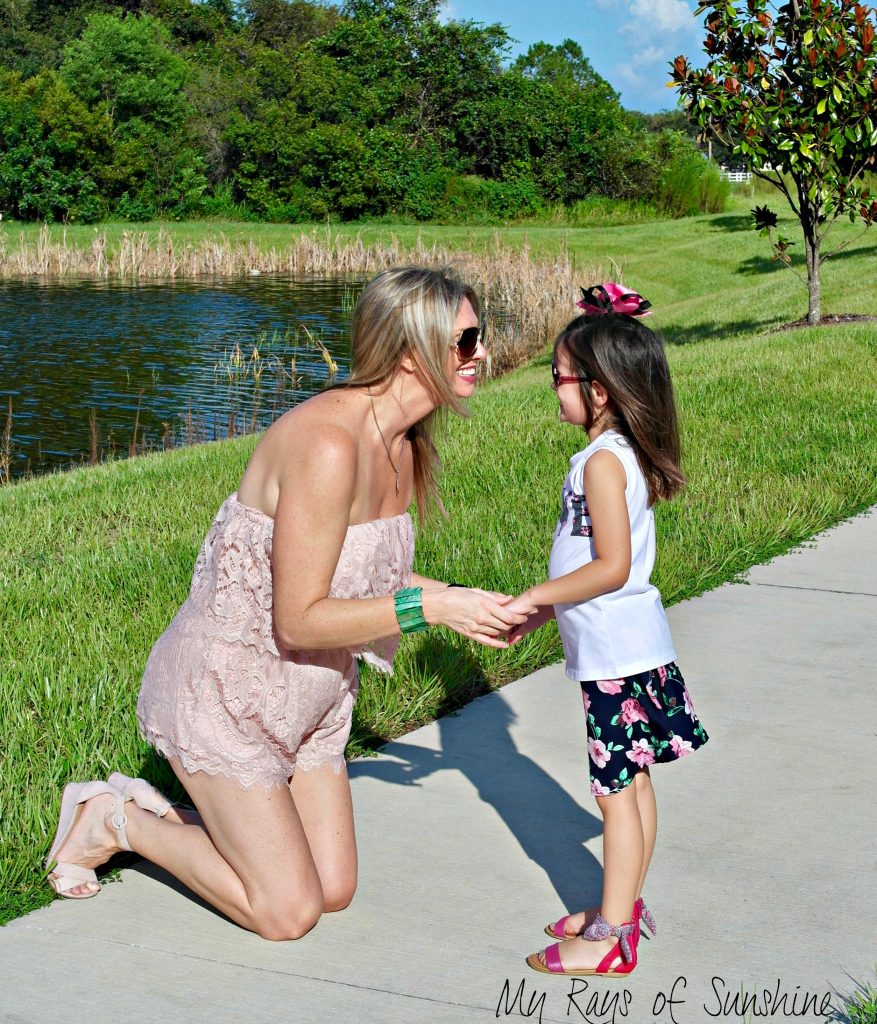 Yorkies are the Perfect Accessory
Seriously, I would take Sophie everywhere with me if I could. I mean, look at her. She's adorable!
Maxi's with long slits are kind of my thing for two reasons: 1. They're super comfy. 2. I like to show off my legs.  Of course, the Mackenzie Tie Dye Maxi Dress meets both requirements so she was a must. The Mackenzie has a really cute, braided open back. This tie-dye dress has really adorable details.
I can't get enough of my JORD watch. It's a great accent accessory. I've worn these Steve Madden platforms with every summer outfit that I want to elongate my legs and they never fail me.
I know that we will still have summer-type weather until November, so I will make the most of it by being outside enjoying the sunshine.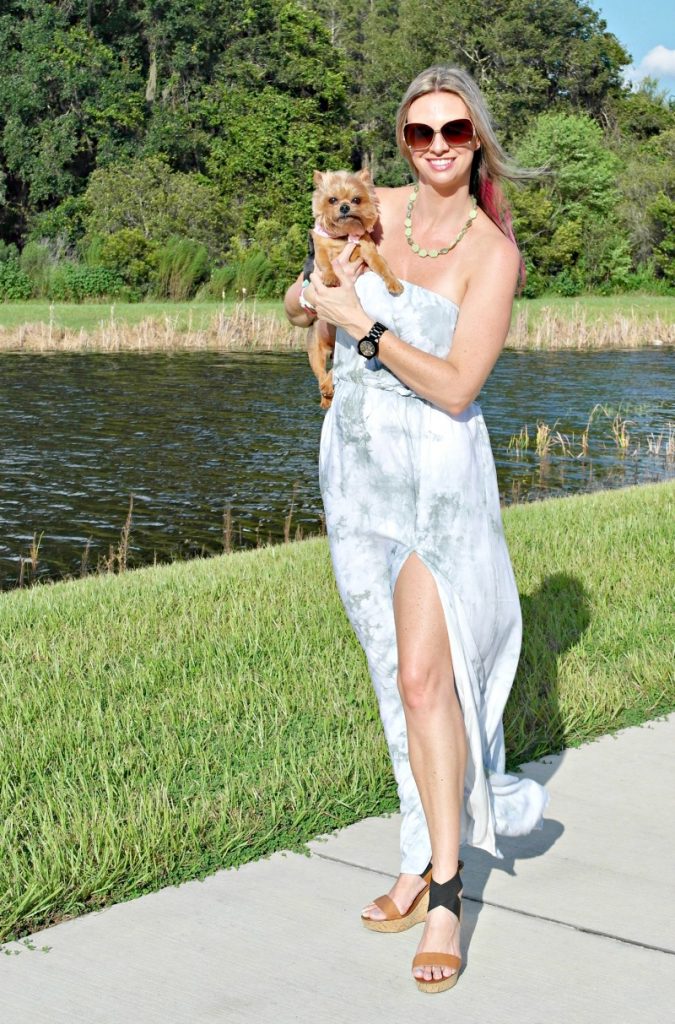 Which do you prefer maxi dresses or rompers?
What's your favorite accessory?