This post is made in collaboration with Harry's. Thank you for supporting my sponsors. 
Hello, Sunshine! Fall is right around the corner – hooray! For most of the country, it means cooler weather and no need to keep your legs cleanly shaven every day, but that's not the case here in Tampa. I love all of the fall and winter meme's about not shaving, but honestly, that would drive me crazy!
Confession: I've been using a men's razor for years. I'll be the first to admit that I LOVE all things pink, but I refuse to overpay for a pretty pink razor. I'm a frugal girl who refuses to overpay for anything.
My current razor is beginning to look a bit rough and the grip on it has been falling off for a few years. I'm on my last razor cartridge so I've been looking for a possible replacement for it. I've heard of Harry's razors on the radio and found them on the shelves of Target. I mean if my beloved Target sells Harry's then I should definitely try it, right?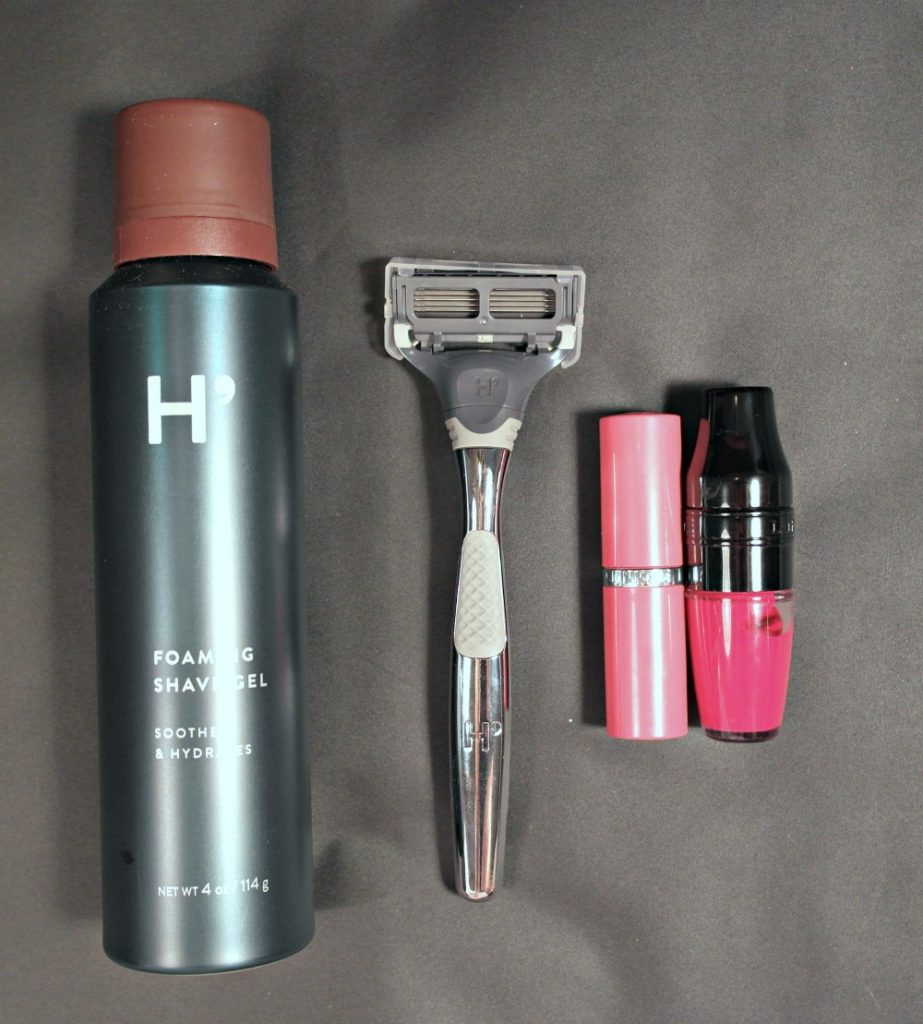 Harry's – The Winston Razor
Harry's Winston is one sexy razor. I mean sure, my old trusty razor did its job, but it wasn't nice to look at. Harry's Winston's razor is ergonomically shaped to fit in your hand and it's slip-free with a diamond pattern grip. I love the silver and gray combo. It gives the razor a cosmopolitan look that even the chicest girls will love! I like the razor blade cover that my Winston came with. I feel like it protects and keeps my blade from becoming dull in the shower.

Harry's Razor Blades
Did you know that Harry's owns their own razor factory in Germany? They make all of their own blades and that saving is passed on to you. Each one of Harry's razor blades is made of five (5) sharp blades, a flexible hinge, and a lubricating strip to give you the closest shave possible.
I know that the thought of sharp razor blades seems scary, but when your blades get dull, they're more likely to cut you. My Harry's razor blade gave me close and smooth shave.
Harry's Foaming Shave Gel
Confession number 2: I usually don't use a shave gel. Personally, I feel like they're expensive soap that doesn't really have any added value over using regular body wash. Harry's foaming shave gel has aloe and cucumber (two beauty favorites) added to it that helps hydrate and refresh your skin. I think that the added aloe made my legs feel super soft post shave.

Harry's Winston Set
So I know that you're dying to try all three of these great Harry's products and here's a super easy way to – Harry's Winston Set. The Winston Set is only $25 and you get the Winston razor, foaming shave gel, 3 German engineered blade cartridges, and 1 travel blade cover.
Ladies, don't fall victim to the pink tax and fall in love with Harry's Razors!