This shop has been compensated by Collective Bias, Inc. and its advertiser. All opinions are mine alone. #KYTrySomethingNew #CollectiveBias
Hello, Sunshine! The holiday season is in full bloom and everywhere you go is full of holiday cheer. If you're anything like my family, your schedule is jammed pack full of events and lists to complete. One thing that is often missed during this time of year is showing your partner how much you love and cherish him or her amidst all of the hustle and bustle of the season. I'm sharing my ideas for 12 days of passion for you and your partner to enjoy one another.
12 Days of Passion – Date Ideas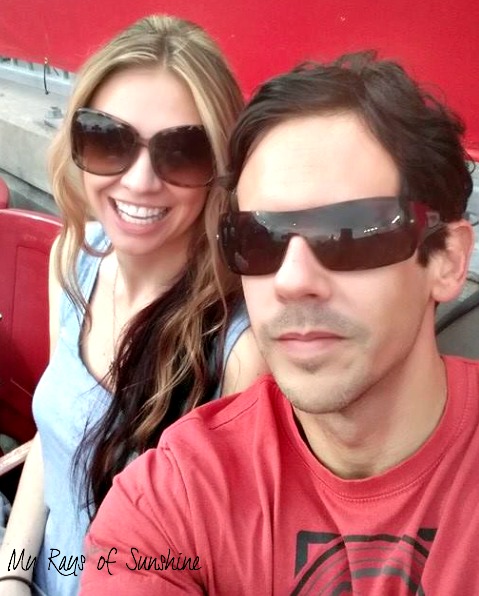 Sporting Event – It doesn't matter if your local team is the best or near the bottom, going to a sporting event is a fun way to bond with your loved one. You can root for your team and feed off of the roar of the crowd.
Concerts – We love going to concerts! I don't think that a year has gone by that we've missed attending at least one. We enjoy the energy of live music and the few hours we can pretend to be rockstars too!
Pretend You're Teenagers Again – It's no secret, we are a water park loving crew. The thrill of going down a waterslide with your loved one is a fun way to bond. Or, maybe amusement parks are more your thing. Nothing says I love you better than screaming while on a loop coaster.
Comedy Show – I completely agree with laughter being the best medicine. It doesn't matter how stressful your week was or how much your kids are driving you crazy. An hour laughing during comedy show is a fun date.
Reenact Your First Date – And speaking of dates, reenact your first date. Remember why you initially fell in love with your partner.
Kiss Under The MistleToe – 'Tis the season for kissing under the mistletoe. Go ahead, take advantage of it. It'll rekindle your love.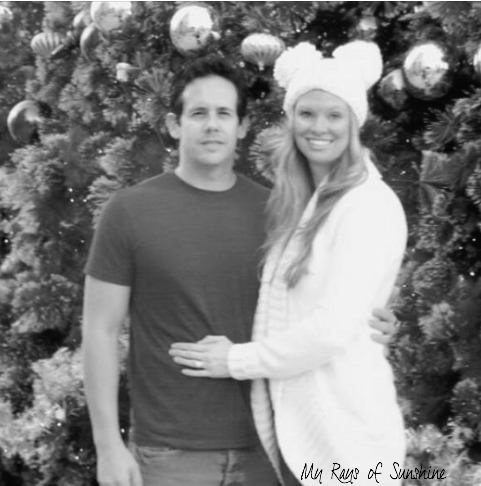 Get Your Fitness On – I usually have to workout alone, but I love when my husband is there with me. I always feel like a new person after a good workout and I'm sure he does too. It's nice to have his encouragement and motivation for me to lift more and try harder for one more rep.
A Game of Friendly Competition – Grab a basketball and have a friendly, but competitive game of one-on-one or P-I-G. It's always fun to see who wins and what tricks or surprises he may have up his sleeve.
Take a Hike – Literally, go and embrace nature. We have so much beauty surrounding us and who better to explore with than the one you love?
Spa Date – Three simple words: Wine, massage, and chocolate. Need I say more?!
Romantic Dinner for Two – It takes a special occasion for us to go out on a date without our kids. I love getting all dressed up and going out with my husband. I know he's not a fan of dressing up because he has to for his daily 9-5 job, but I find him completely irresistible. Sitting at a dinner table in a restaurant without having to take care of the children is an experience I treasure. We talk about the things that excite and ignite us.
A Night Away From the Kids – Honestly, sometimes you're just not in the mood and he is. I let the stress of work, raising a family, and household duties overwhelm me. I've learned that the more that I just let go and embrace the moment the better it is for not only me but our relationship.
A night away from the kids is magical in helping you to keep the passion burning this holiday season. K-Y® TOUCH® can help build and grow your relationship, by increasing your level of passion for creating amazing intimate moments! You can use K-Y® TOUCH® as a massaging gel to help you relax and enjoy the moment. The warming sensation can help you melt your stress away and get you in the mood.
Save $2 off one K-Y® product coupon at your local Walmart in the intimacy product aisle. You'll be amazed at what happens when you #KYTrySomethingNew!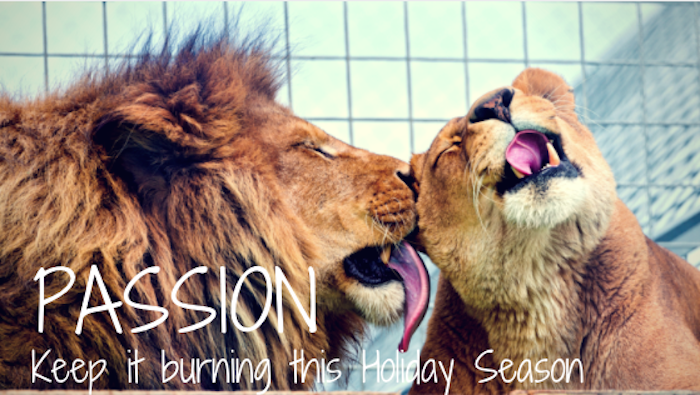 I hope my 12 date ideas help you keep your passion alive and burning this holiday season.
Was it love at first sight for you and your partner?
What is your favorite way to keep the passion alive in your relationship?