My children have the most beautiful eyelashes. Their eyelashes are long, thick and absolutely stunning! I remember having the same eyelashes growing-up, but now that I'm older I want to do everything I can to save my eyelashes and that's why I take my mascara off with coconut oil. Coconut oil is an organic, natural product that will safely remove your mascara while leaving your eyelashes intact.
So why do I use coconut oil? Simple, you need an oil based product to break down the properties in your mascara and what better product to use than coconut oil?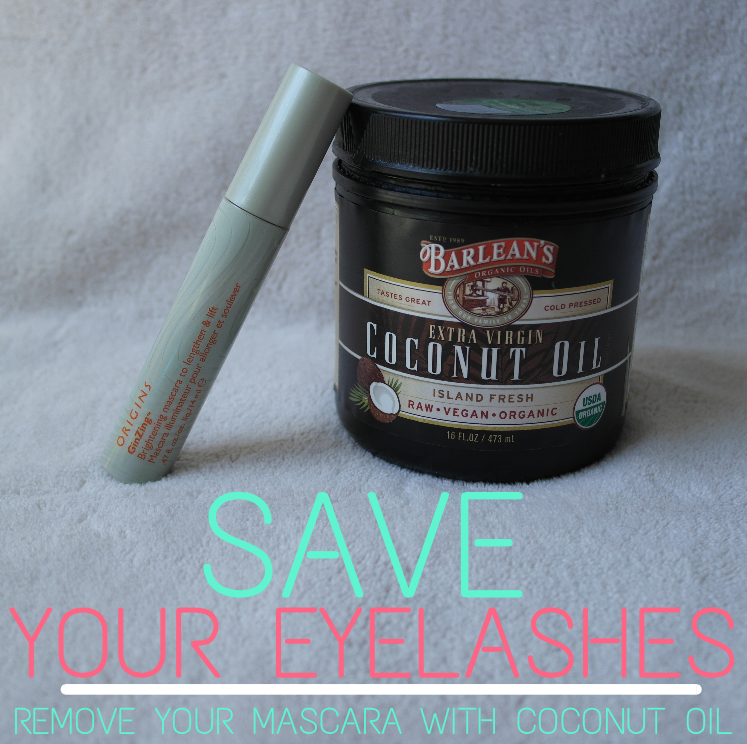 My nightly make-up removal routine:
Run hot water over a wash cloth to make it nice and warm.
Place the warm wash cloth on my face to awaken my skin for a couple of minutes.
Scoop out two fingers full of coconut oil and place small globs on my forehead, cheeks and chin.
Massage the coconut oil in a circular motion on my forehead, cheeks and chin to remove my make-up.
Scoop out one finger tip of coconut oil and place a small amount on each eyelid.
Very gently massage my eyelids and eyelashes to remove my mascara making sure to not tug or pull on my eyes. The skin surrounding your eyes is very delicate and easy to damage.
Splash warm water on my to remove any excess coconut oil or make-up residue on my face.
Easy peasy lemon squeezy! A jar of coconut oil is one of my must have beauty products. My skin is so soft, clean and my eyelashes are intact thanks to organic, raw, cold-pressed coconut oil.
What do you use to remove your mascara at night?