I'm so excited that Springtime has arrived! I spend my mornings quietly sitting on my lanai sipping on Starbucks Spring Blend and enjoying the springtime sounds of birds chirping.
Spring is one of my favorite times of the year. It's not overly hot and I can see life blooming around me. I like to think of spring as our do-over season. We've been hibernating all winter long and in springtime we can start over again. Nature comes to life in the spring, maybe we should too!
So how do I celebrate springtime? Simply put, one sip at a time.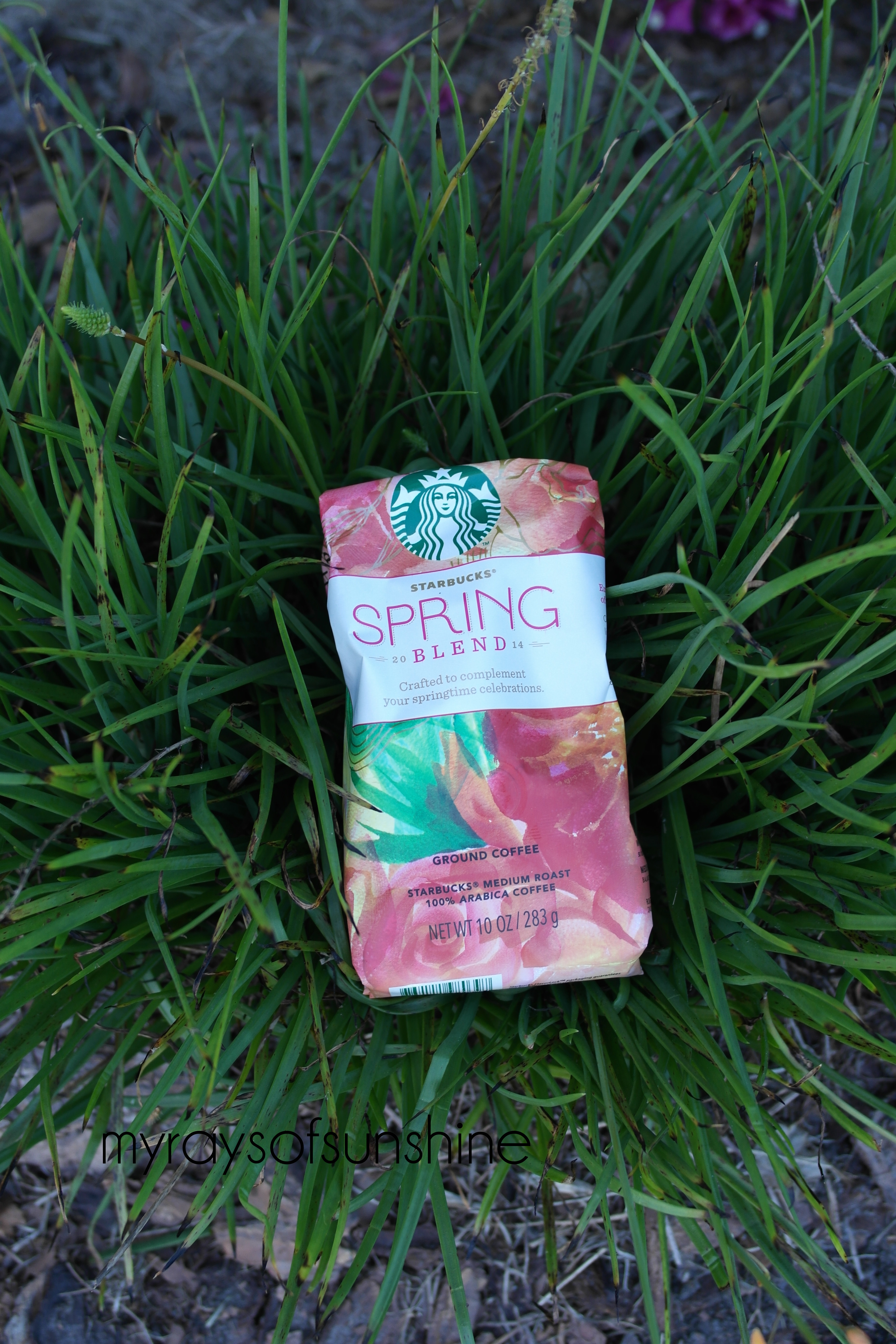 Every morning I start my day with a freshly brewed cup or two of Starbucks Spring Blend. The 2014 spring blend is a perfect compliment to my greek yogurt and homemade berry blend breakfast. This medium roast coffee balances milk chocolate and sweet orange, and makes this busy mama happy!
Springtime is crazy around my house. My son is busy playing baseball at least twice a week and sometimes we have early morning Saturday games. I've been enjoying my Starbucks Spring Blend at the early games.
If I'm not running my son to baseball or school, I'm taking my oldest daughter to her non-stop dance practices for her upcoming dance recital and school. We are an on-the-go family!
But the toddler and I are fortunate that we can play outside, inhale the fresh air and enjoy the beauty of life blooming around us. My one-year-old loves to point out the birds singing to her, chase the turtles that sneak into our yard and both of my girls love to stop and smell the beautiful flowers blooming. Shouldn't we all stop and smell the flowers?
I'm enjoying celebrating springtime one sip at a time with Starbucks Spring Blend. This refreshing blend would be a wonderful coffee served at Easter and Mother's Day brunch.
How do you celebrate springtime?
Disclosure: I was given Starbucks Spring Blend Coffee to review. All opinions expressed are my own.