Hair care products are a dime a dozen. Each and every product promises to make your hair stronger, healthier and stop a man dead in his tracks. What many women sadly discover is the hair care products they use are adding product build-up and leaving them with lifeless, limp hair.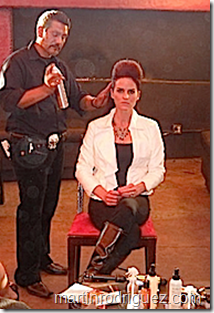 Martin (Mar-teen) Rodriguez saw a need in the hair care industry to create better hair care products everyone would love to use and in return love their hair. Rodriquez is the creator of Kalea Rose Hair Care.
Rodriguez began working in the beauty industry at 17. Looking at him, you'd never know he's been giving women the hair of their dreams for 31 years.
What is the most common way women damage their hair? According to Rodriguez, "women do a lot of damage to their hair when they use flat irons, blow dryers and other hot styling tools without using proper styling aids to protect their hair."
Ladies, you've been warned.
In every women's magazine the debate continues on whether or not hair needs to be washed every day. "If you have oily hair washing your hair is acceptable as long as you use a shampoo that does not have sodium and is sulfate-free"  he said. "However, you do not want to over-stimulate the scalp. This causes the hair to become even more oily. Washing your hair everyday is not necessary for everyone."
Speaking of magazines, Jennifer Aniston told Allure magazine in its February issue she thought the "Rachel"  was "the ugliest haircut I've ever seen." Is there a celebrity who's look you love? "I don't have a favorite, but I think the Kardashian's always have good hair. Mary-Louise Parker has great hair. Charlize Theron has had some great styles on the red carpet. I like a lot of texture and really great color" he replied.

Is there a style Rodriguez avoids or tries to steer his clients away from? "No. I think style is determined by the texture of the hair, the person's features, trends and an individual's needs for work or play. Nothing is off-limits as long as it looks good on the person."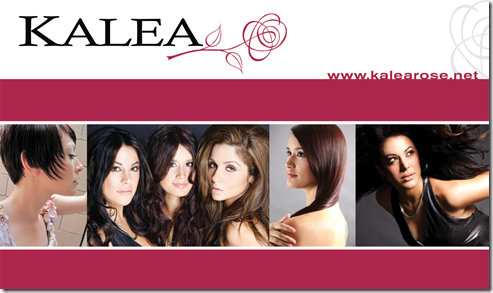 Kalea Rose was created by Rodriquez. "My motivation was to create a simple line so clients would not get confused by a barrage of different shampoos, conditioners and styling products." So what's his favorite Kalea Rose product? "The Argania Oil is my favorite because it is multi-functional. It can be used as a conditioning treatment, styling serum and skin product."

Kalea Rose adheres to a strict No Diversion Policy. Rodriguez states "Kalea Rose will not sell our products to beauty supply, grocery, drug or any other stores that are not professional salons. Hair companies have lied to salon owners labeling their products as salon only. Yet, they allow their products to be sold at non-professional places. This takes away from the salon industry and places products in the hand of the consumer without proper professional advice about application and use."

What does a hair genius do in his free time? How about a grueling workout known as Crossfit. "My background in martial arts has exposed me to many types of intense fitness, but nothing has come close to Crossfit. Crossfit is based on constantly varied, high-intensity, functional movements." He further explained, "in other words we bust our asses with the highest amount of intensity we can generate in movements that are changing everyday. There is no routine, no machines and no rest."
Anything else you'd like our readers to know? "I want all the women who have cabinets and drawers full of unused beauty products to know all that waste can be avoided by buying products at salons where they can get advice from beauty professionals before buying. They can also return the items they do not like. Support your salon and stylist and they will support your hair."
If you are in Orange County, California and would love to have your hair styled by Martin you can schedule an appointment at Ohh La La Salon and Spa at 714-968-8669.