Hello, Sunshine! If you're anything like us, you have way too much Halloween candy in your home. I've already sent a super-sized baggie of candy to work with JD, but the temptation is still real. I don't want to gain weight this holiday season, so I've been making sure I workout at least three days a week and making healthy food choices. One option for making better food choices is ZonePerfect Perfectly Simple Bars.
Snack Good. Feel Gooder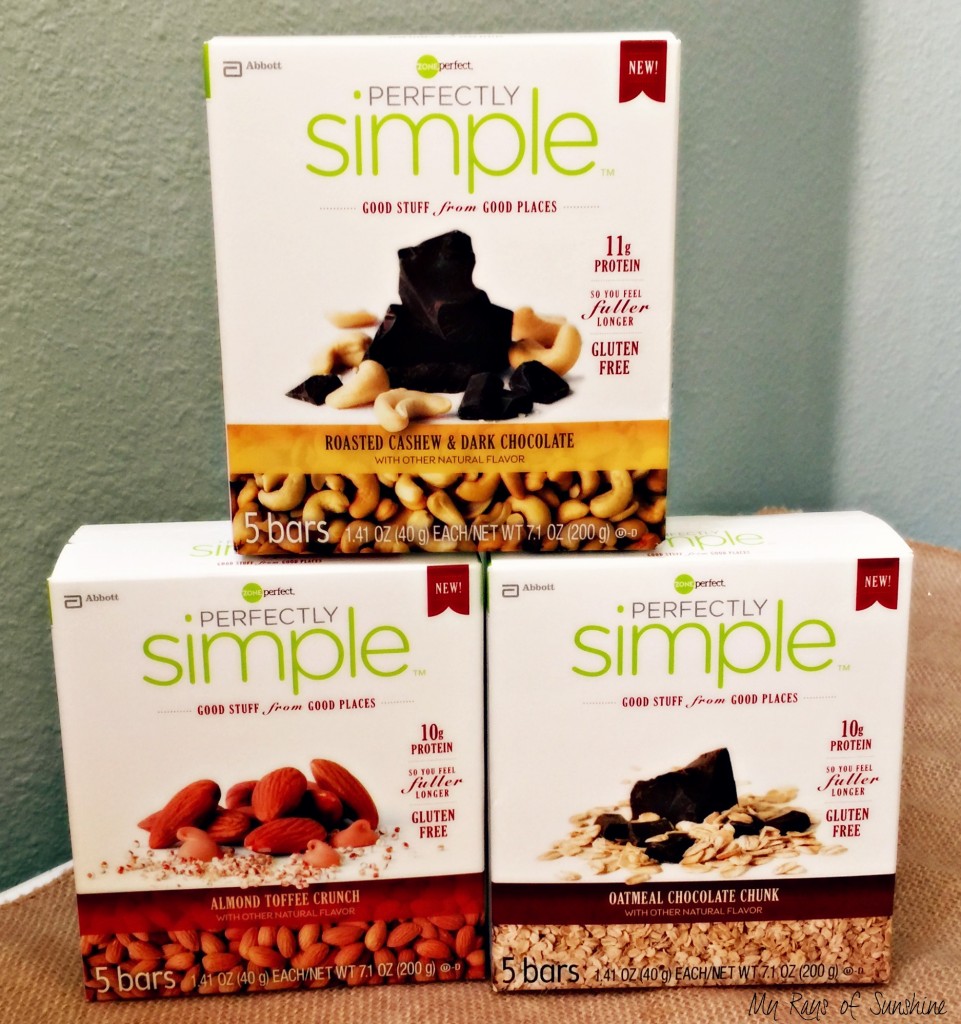 I work from home most days and it's so easy to make my way to the pantry when I'm distracted or when Lulu wants something to eat. I try to buy only healthy snacks and food for my family, but I also have to buy things that my family will actually eat.
We've tried soo many snack bars, but unfortunately too many protein bars are loaded with sugar, mystery ingredients or full of empty calories. ZonePerfect Perfectly Simple Bars are packed with protein, gluten-free, 200 calories or less and full of wholesome ingredients you can feel good about eating.
Healthy Routine
ZonePerfect Perfectly Simple Bars are an easy way to make sure you are fueling your body in a healthful way. Perfectly Simple protein bars are made in the USA and the simplicity of the bars are meant to help you simplify your life. I've had one bar after each workout. It's so easy to toss a ZonePerfect bar into my gym bag and go. I'm completely satisfied after I've eaten my bar.
My favorite is the roasted cashew and dark chocolate protein bar. I LOVE dark chocolate! This bar reminds of an ooey, gooey brownie. Yum! The are four flavor options for you to choose from:
• Almond Toffee Crunch
• Bing Cherry & Almond
• Oatmeal Chocolate Chunk
• Roasted Cashew & Dark Chocolate
Savings
You'll love ZonePerfect Perfectly Simple Bars and now you can save on trying one or all four flavor combinations by clicking here for a $1.00 off coupon!
What's your favorite way to #FeelGooder?