It's true, I need to join Target-holics anonymous. Target really is my one stop shop for everything.
Target has great ways to save you money. I'm always thrilled when the mailman delivers my Target coupon book. Target also offers printable coupons on their website and coupons sent straight to your phone via text message. And my favorite is Target's cartwheel.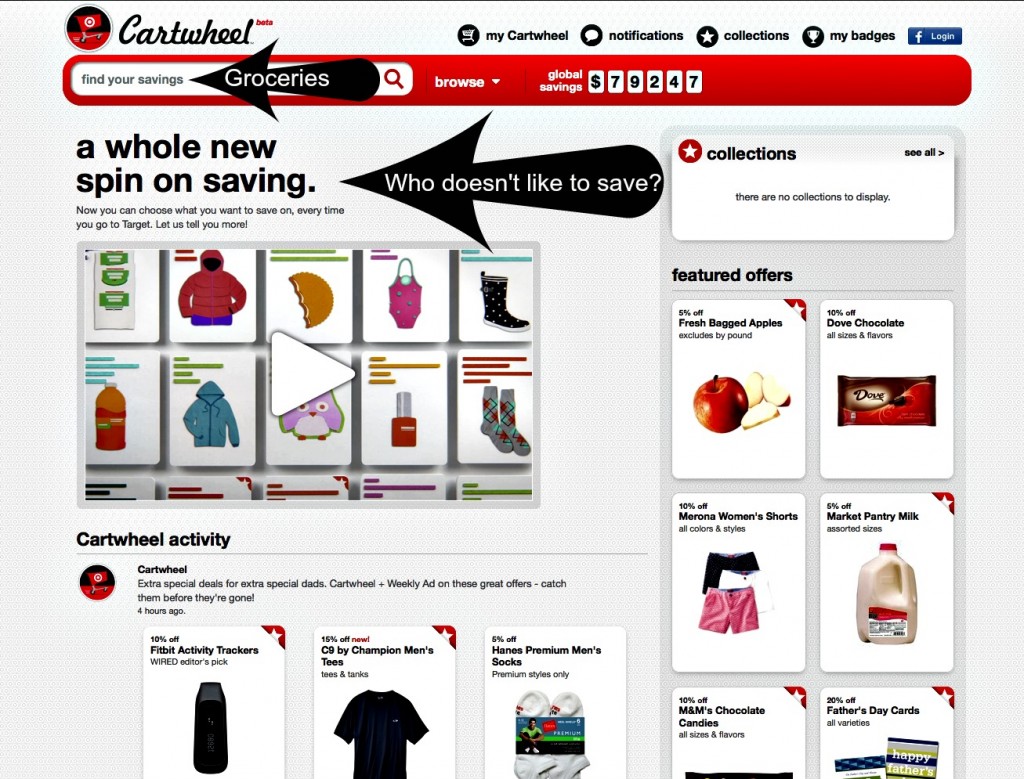 Cartwheel allows you to select the items you want to save an extra 5% – 15% off! All you have to do is sign into Cartwheel via the Facebook login. You have the option of making your selections private. By selecting private, your items will not appear on your timeline.
The site is really easy to navigate. You can search a general term like "baby" and a list of baby products available for an additional discount are displayed. Simply select the items you wish to save on and the item is added to your cartwheel.
You can either fill out your cartwheel on your home computer and bring in your printed list with a bar code on top to scan at check-out, or download the Target app for your smartphone and your cartwheel is displayed on your phone. Just have the cashier scan the code on your phone. The more times you use cartwheel, the more spaces you will have next time to fill with items you'd like to save on.
Target is one of the few stores that allows you to combine store coupons with manufacturer coupons. Now, you can double-up coupons, get in-store specials and add your cartwheel savings to really grab a great deal!
I have saved $450 with my Cartwheel app. iPhone users, it's super easy to add your cartwheel code to your passbook and it is updated automatically.
Why not give cartwheel a try? You'll be thrilled to have extra money in your wallet!