Thank you to In The Raw® for sponsoring today's conversation. The product, information, and gift card have been provided by the makers of In The Raw® so that I could try the product and share my thoughts and information about Stevia In The Raw®. The opinions expressed in this post are my own and do not reflect the opinions of the makers of In The Raw® sweeteners.
Hello, Sunshine! Are you counting down the days to the Royal Wedding of Prince Harry to Meghan Markle? The big day is May 19 and I have a couple of friends who are beyond excited about it. One has received her official tea mug to commemorate the special occasion.
Since the majority of us will not be able to attend the Royal Wedding, my friends at Stevia in the Raw want to help you celebrate with four special Royal inspired recipes.

Cherry Almond Scones
Ingredients
1 cup dried tart cherries
6 bags Earl Grey tea or 2 tablespoons loose-leaf tea
2½ cups all-purpose flour
3 tablespoons Stevia In The Raw® Bakers Bag
2½ teaspoons baking powder
½ teaspoon fine sea salt
¾ cup sliced toasted almonds, divided
¾ cup heavy cream
1 egg
Finely grated zest of 1 orange
1 teaspoon vanilla
½ teaspoon almond extract
2 tablespoons unsalted butter, melted
¼ cup powdered sugar
Instructions
Preheat oven to 425℉. Line a large baking sheet with parchment.
Place cherries in a small bowl. In a small saucepan bring 1 cup water to a boil. Remove from heat, place tea bags in water, and steep for 10 minutes. Discard tea bags and pour brewed tea over cherries. Let sit until completely cooled, about 30 minutes. Drain cherries and pat dry. Set aside.
In a medium bowl whisk together flour, Stevia In The Raw®, baking powder, and salt. Stir in ½ cup almonds. In a second small bowl whisk together cream, egg, orange zest, vanilla, and almond extract. Stir cream mixture and cherries into flour mixture, mixing gently until flour is moistened and dough holds together. Transfer dough to countertop and shape into a ¾" thick round. Use a 2" round cutter to cut out dough.
Place scones on baking sheet, brush with butter, and sprinkle with remaining ¼ cup almonds, pressing almonds down gently. Bake until risen and golden brown, about 20 minutes. Cool briefly on pan. Dust scones lightly with powdered sugar.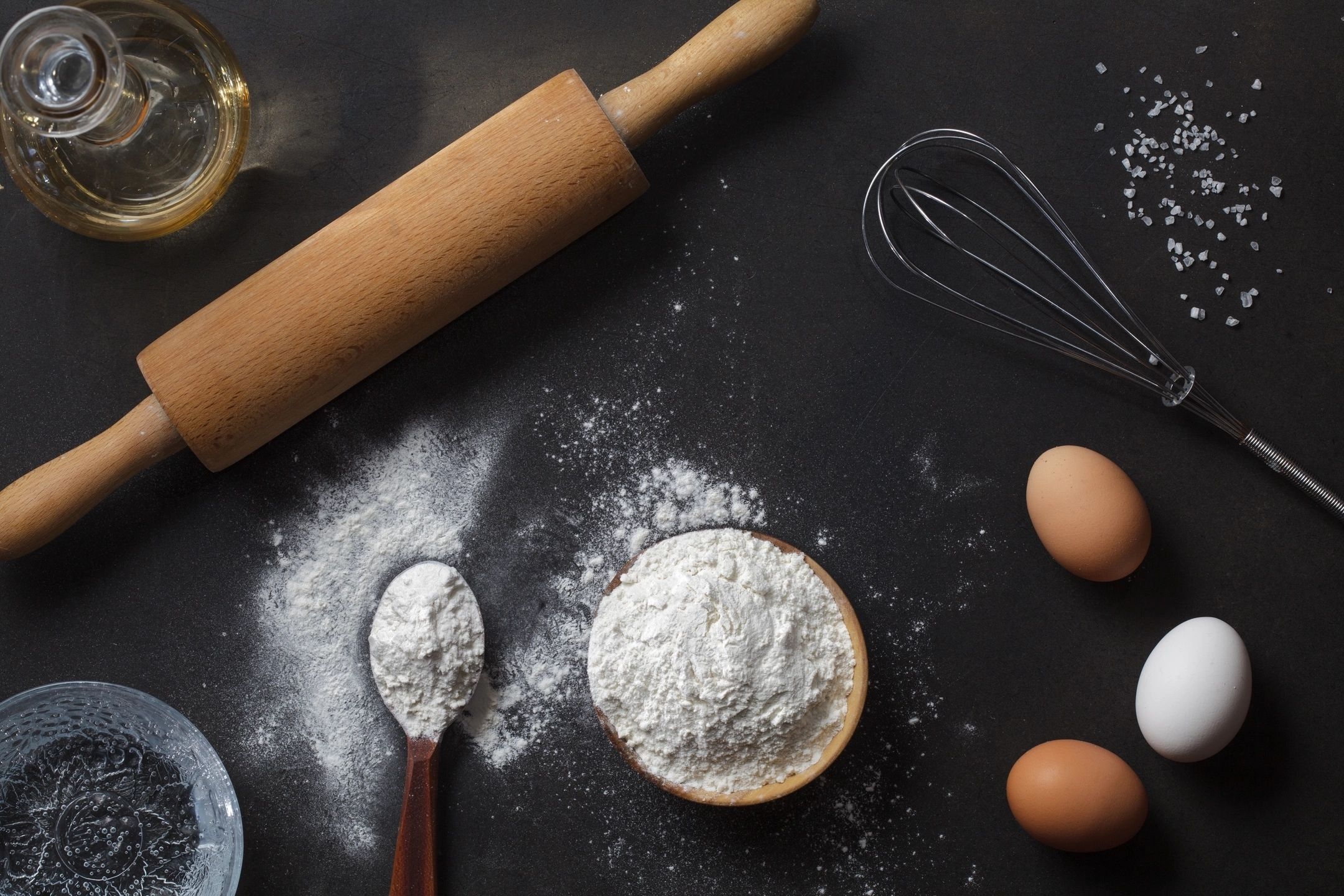 Royal Recipes
You can also enjoy the Royal Wedding with these additional recipes featuring Stevia In The Raw®.

Stevia In The Raw® Bakers Bag
Stevia in the Raw® Bakers Bag is a zero-calorie sweetener that is extracted from the leaves of the Stevia plant. It measures cup for cup with sugar. Up-to 700 calories are saved when you use Stevia in the Raw®
Be sure to follow Stevia in the Raw® Bakers Bag on Facebook, Instagram and Pinterest.
How will you be celebrating the Royal Wedding?