Sponsored Post: Thank you to Mott's® New Clear Pouches for sponsoring today's post. All thoughts expressed are my own and do not reflect the opinions of Mott's® or their contest for #clearpassion. 
This is our last week of summer break. The summer has completely flown by. We traveled the world, visited grandparents and of course, my kids pursued their passions on a daily basis.
Gracie's #ClearPassion
Gracie is our little gymnast. She has participated in many activities like dancing, t-ball, basketball, but right now her passion is gymnastics. She has only been a gymnast for one and a half years, but she's already made the gymnastics team and will be competing this fall.
I'm so happy that she has found her #clearpassion. She practices four days a week for three hours per practice. You'd assume that she would rest the days she doesn't have gymnastics, but you'd be wrong.
We found a used kip bar on Craigslist and set it up in her room for her to get stronger and improve her skills. She is on her bar every moment she gets, but she also has a tumbling mat and little beam she practices on too. It makes me proud knowing that she probably won't be an Olympic gymnast, but she has the self-discipline to practice and improve her skills.
Mott's® New Clear Pouches
Gracie loves fruit, but recently had braces put on so eating some of her favorites can be a challenge or not even an option. Thanks to Mott's® New Clear Pouches she can easily eat applesauce that has no added sugar. She loves the taste of these new pouches and I love being able to see what's inside. There's no fear of mystery hidden ingredients.
We found Mott's® New Clear Pouches at our local Publix. Next time we go shopping, she wants to try the other no sugar added flavors offered like strawberry kiwi, mixed berry, strawberry, blueberry, cherry, granny smith and mango peach.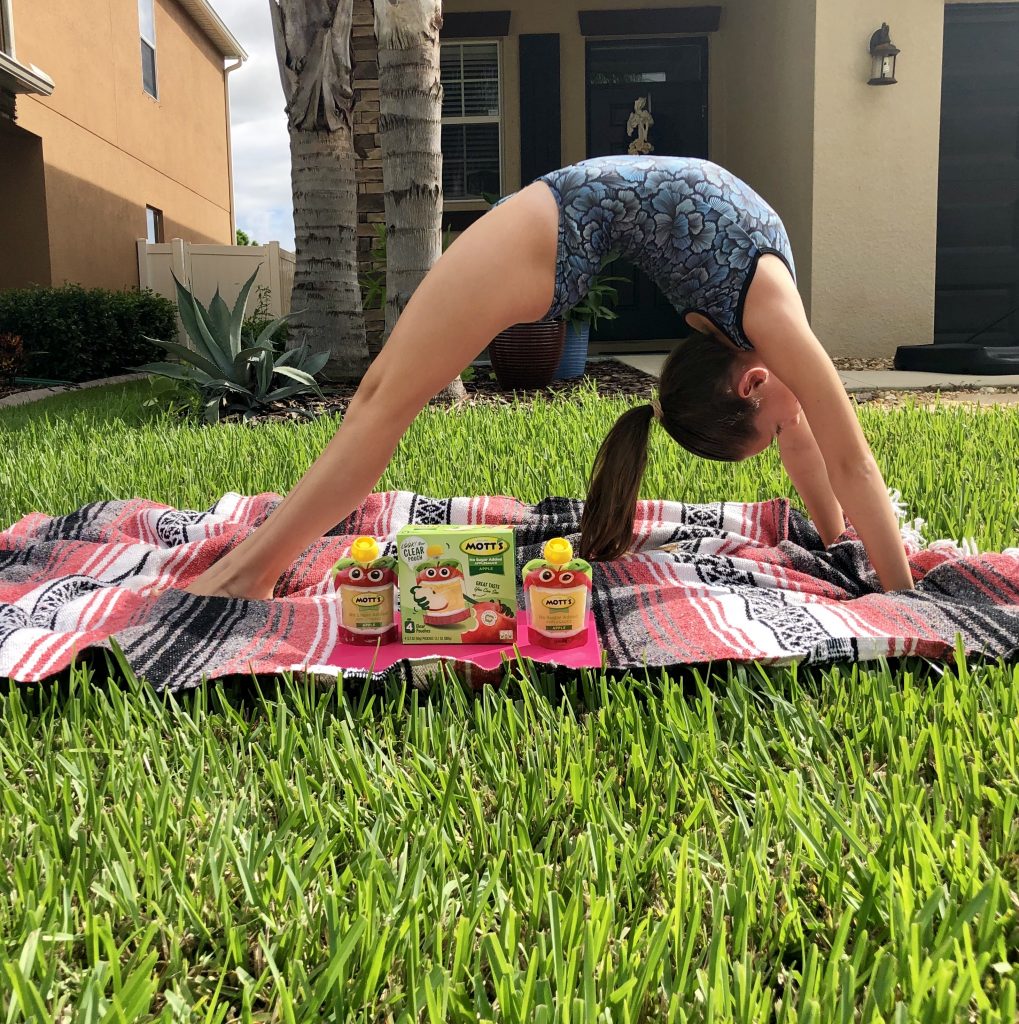 Share Your Child's #ClearPassion with Mott's®
To celebrate the launch of Mott's® New Clear Pouches, Mott's® is giving parents a new reason to share their kids' #ClearPassion.
Now through August 30, 2019, parents sharing a photo via Twitter or Instagram, of their kid(s) pursuing their passions are entered for a chance to win free product, and five (5) lucky winners will be chosen to have their child's passions amplified! When sharing be sure to use #ClearPassion, #Sweepstakes, #motts, and tag @motts.
For rules and more information about the contest, click on this link. Be sure to follow Mott's® on Facebook, Twitter, Instagram, and YouTube.
What's Your Child's #ClearPassion?