This shop has been compensated by Collective Bias, INC., The Coca-Cola Company, and Conagra Brands all opinions are mine alone. #PowerfullySmart #CollectiveBias
Hello, Sunshine! I have a confession to make: I've been on the struggle bus lately. I've been exhausted and at times, overwhelmed. I feel like my to-do list is neverending and that time flies by each and every day. I'm always looking for ways to get a little boost to get going on those slow to-go days. I've found that there are three simple things I need to do every day to help me get my energy juices flowing.
Three Simple Ways for Moms to Fuel Their Day
Get Plenty of Sleep
I need a good night's sleep. Having three kids at three different schools with their own individual activities is time-consuming. I'm also a small-business owner, so my day is non-stop. There are nights that I can't shut my mind off for a good night's sleep.
Here's what I've found that helps me get some much-needed sleep: no water after 9, no devices after 9:30, blackout curtains, and a sleep mask to keep my eyes shut.
Get Your Fitness On
Moms, it's so important for you to get some form of a workout in. It can be as simple as walking the dog, but moving is the goal. I've found that the secret to working out is doing something that you love. If you're trying to do a workout that you despise, you won't do it. It's not a benefit to or for you.
I'd never workout if I was forcing myself to do cardio. It's something that I despise and will avoid doing.
I really like lifting weights. I feel stronger and more powerful with each lift. It doesn't hurt that I like the way my arms look with my muscles engaged.
Hydrate and Fuel Your Body with Bold Flavors and Simple Ingredients
I struggle with eating a solid lunch every day. Lunchtime is right after I finish working out and before I take Lulu to school. I quickly make a bowl of mac-n-cheese and it's perfect for her, but as a grown woman, that's not the best choice I can make for myself.
After dropping Lulu off at school I went to Walmart to pick up Halloween decorations and some grocery items. In the frozen department, I found Healthy Choice® Power Bowls. The wording of Power Bowls stood out to me.
I remember seeing the cash back offer on my Ibotta app before I walked into the store. I checked again and added the $0.75 rebate to my Walmart list. Cha-ching! I had to buy and try Healthy Choice® Power Bowls now that I was saving money on my purchase.
I love veggies and proteins, I simply don't have the time to create a full meal for myself. Power Bowls contain antibiotic-free chicken, all natural USDA Choice Beef, balanced with vegetables and whole grains to help fuel my day. I know that I need to increase my protein during the day so that I have energy and feel satisfied after I eat my meals.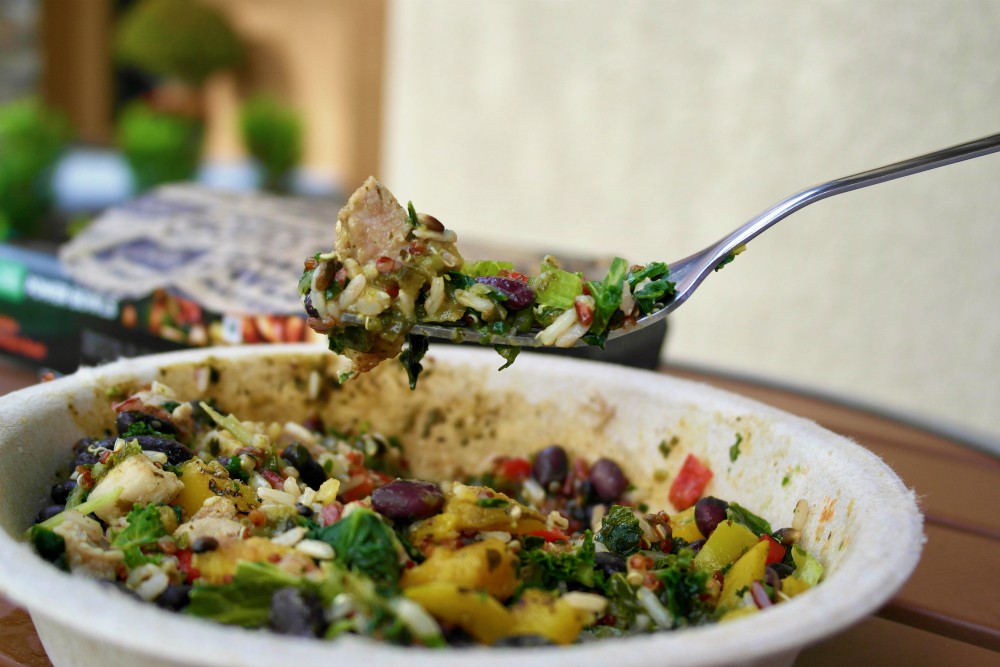 In less than five minutes, you can enjoy delicious Cuban-Inspired Pork, Adobo Chicken Bowl, Chicken Sausage and Barley Korean-Inspired Beef in a plant-based fiber bowl. The Power Bowls are  both nutritious and delicious!
I can't go to the store without picking up my favorite on-the-go drink, smartwater! I stock up on it whenever I visit Walmart. The sport water bottles are perfect for attending events and my children's activities.
I LOVE that smartwater is vapor-distilled and contains electrolytes. It has an amazingly clean and refreshing taste. The new sparkling smartwater is perfect for getting bubbles in my favorite water! It's like a little party in my mouth. I don't go anywhere without it.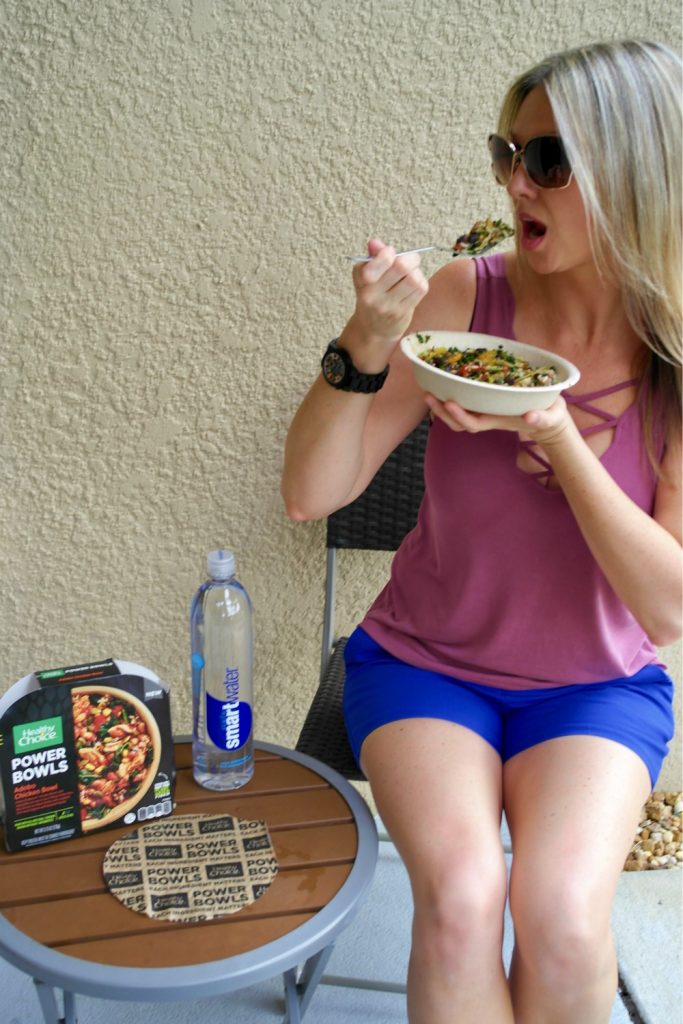 Since I've been implementing my three simple ways to fuel my day, I've noticed an increase in energy and an improvement in my overall mood. I hope my tips will help you, too!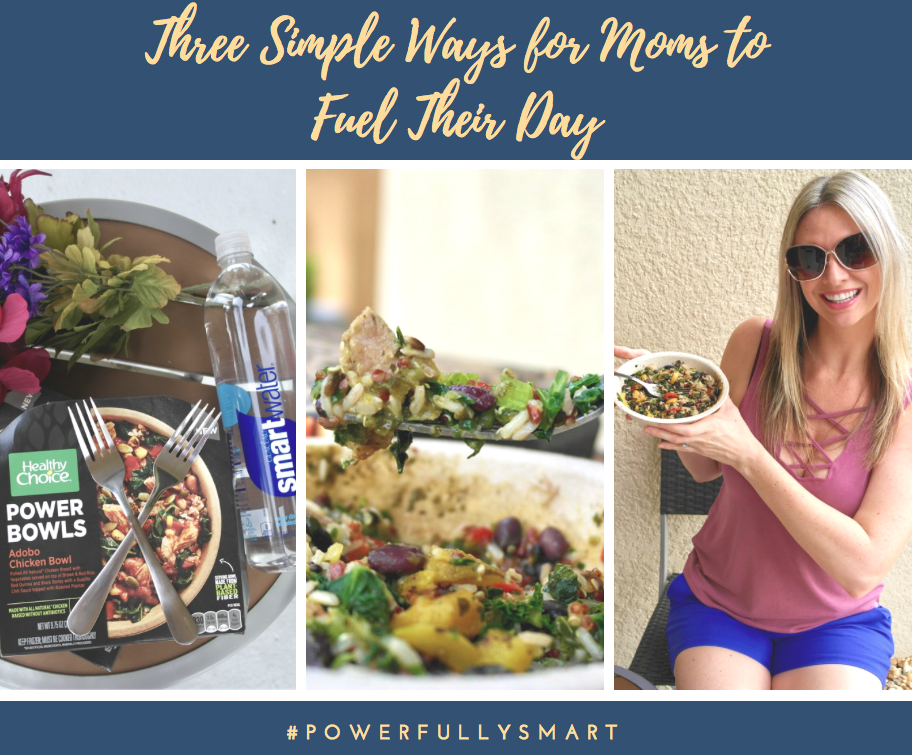 Have you tried Healthy Choice Power Bowls or smartwater?
What are you tips to help fuel your day?