This is a guest post from Tampa Limo Bus. I'd love for you to support our local businesses. 
Hello, Sunshine! The holiday season is fast approaching, as it seems to do each and every year. It seems as though time has a tricky way of speeding up when you have your family get-togethers, office parties, shopping lists, and general preparations for the holiday season! It's easy to get caught up in the busy nature of this season, but it's important to remember what it's all about, and that's enjoying the company of your loved ones. Memories made with friends and family truly seem to be a bit sweeter during this time!
No matter your specific beliefs, holiday parties offer a time for uninterrupted socialization and fun in a world where we are constantly on the go. It's not often that you're able to get all of your loved ones in one spot when you consider busy work schedules and other commitments that happen throughout the year. So whether it's a family dinner or a hangout session with friends, you can see the importance of truly immersing yourself in the experience!
Preparing for Your Party with Tampa Limo Bus
Any time you're out in the Tampa Bay area enjoying drinks with loved ones, it is especially important to consider safe transportation for the group. With a luxury vehicle like a party bus or limousine, you're able to visit multiple destinations through the night without hopping from one Uber to the next. This opens up endless possibilities! You can plan on checking out themed activities such as holiday light displays after enjoying libations on board or at your favorite bar or restaurant. Plus, you won't have to worry about dealing with traffic, directions, or parking throughout the night!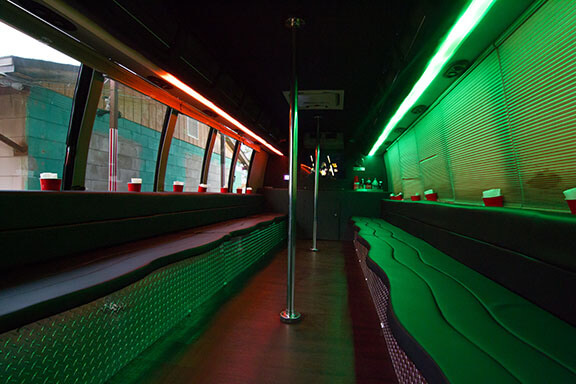 This holiday season can be more memorable than the last with a bit of extra preparation. Tampa already has an impressive lineup of activities to look forward to such as Santa's Twilight Run and Holiday Hayrides in Pinellas Park, so it will be easy to come up with an itinerary that everybody will enjoy. You'll be glad that you took the extra energy to prepare for your holiday party with a Tampa Limo Bus.
Have you hired a limo service for holiday parties?
Tampa Bay friends, click here to book Tampa Limo Bus for all of your luxury shuttle needs!