This post has been sponsored by Pedia-Lax®. All thoughts and reviews are my own. Thank you for supporting my sponsors. 
School is back in full swing. Hopefully, you and your kids are getting adjusted to your new schedules. We're still struggling with getting up early for school, especially me! I'm not a morning person and I want to sleep through the alarm every single day.
According to a recent survey conducted by Pedia-Lax®, bathroom anxiety is a common concern among school-aged kids. Nearly 40% always or often choose to "hold it in" rather than use the school bathroom. Often, this behavior can result in acute constipation and that's not good!
I'm sharing with you three ways to help your child from relief from constipation if they're one of the kid's who hold it in or just suffer from constipation once in a while.
Simple Ways to Help Your Child Find Relief from Constipation

Eat Fruits and Vegetables that are High in Fiber
Encourage your child to eat raspberries, blueberries, strawberries, apricots, apples, corn, broccoli, or spinach. These high fiber fruits and vegetables can help your child with constipation.
Help Your  Child Stay Hydrated
Did you know that when you're thirsty you're already dehydrated? To avoid dehydration in your child offer them water six times a day, even if your child isn't thirsty.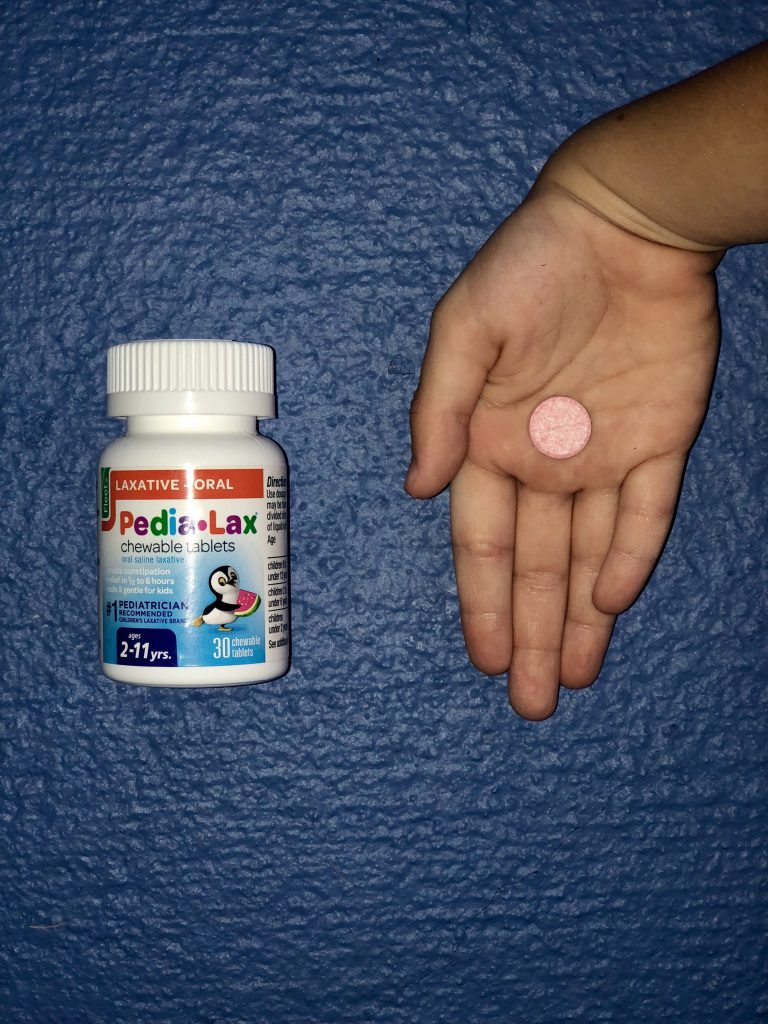 Pedia-Lax® Chewable Tablets
Sometimes staying hydrated and eating high fiber foods isn't enough when it comes to fighting constipation.
Pedia-Lax® offers a full line of products made just for kids ages two to 11. Pedia-Lax® Chewable Tablets are kid-approved watermelon flavored and provide relief in 30 minutes.  The chewable tablets offer a gentle relief without the painful cramping sometimes associated with laxatives.
Learn more about Pedia-Lax® on Facebook, Instagram, and Twitter.
Giveaway
My friends from Pedia-Lax® would love to give one (1) $25 virtual Visa gift card, and one (1) sample of Pedia-Lax® Chewable Tablets to one of my readers. Follow all of the rules posted on the entry form.
Please note that My Rays of Sunshine is not responsible for supplying the prize. 
What tips do you have for finding relief from constipation?
Has your child tried Pedia-Lax® Chewable Tablets?