Hello, Sunshine! It seems like we've finally gotten back into the swing of things post back-to-school. The kids are enjoying their new teachers and activities. We're all still working on finding our get up and go every morning, but we're making baby steps.
I've officially added a new job title to my resume – taxi driver. I'm used to driving my kids around and I'm quite good at it. I have 12 years experience under my belt – ha! But this year with Lulu starting school it's been pure insanity. I have to get CC out the door by 6:45 every morning, Gracie at 9 and Lulu by noon. Then I begin picking each kid up at 1:30.
Once the school pickups are complete, it's time to run each kid to their after school activity. Between both girls and CC, all activities and driving duties are completed by 8. I'm glad I don't have to fill up my old full-size SUV with gas with their schedules. It would cost me over $100 a week.
Because of my hectic daily schedule, I rely on mini escapes to get me through the day. Here are my 3 favorite daily mini escapes I make sure to take.
Get Outside

I'm not a homebody – at all. Sitting around in my house puts me in a foul mood. I prefer being outside doing anything, even picking weeds, then inside cleaning. There's something magical about fresh air, wide open spaces and the sounds of nature that is invigorating to me. My soul feels free and allowed to grow. A few deep breaths and I can regroup my thoughts and emotions.
Workout

I was so thankful that the cruise we went on had a gym in it. Even though I took the stairs everywhere I went while onboard, I still made sure to hit the gym every day. It was really neat to use the elliptical and watch the seas wave along. I don't know about you, but I feel like a whole new woman who can conquer anything after a grueling workout. I like to sweat away my stress!
One Spoonful at a Time with Liberté
Because I'm a mama on the go, I don't always eat the best breakfast. Usually, it's a cup of coffee on the run. Lately, I've been taking five more minutes to relax and enjoy Liberté's Ecuadorian Mango Whole Milk Yogurt. One spoonful and I forget about all that I have to conquer during the day. It contains live and active cultures to help boost gut health, too!
I like that it's not overly sweet like a lot of yogurts. It has more of a creamy texture that I really enjoy. One bite of my mango yogurt and I'm whisked away to a hammock swinging away in a cool ocean breeze!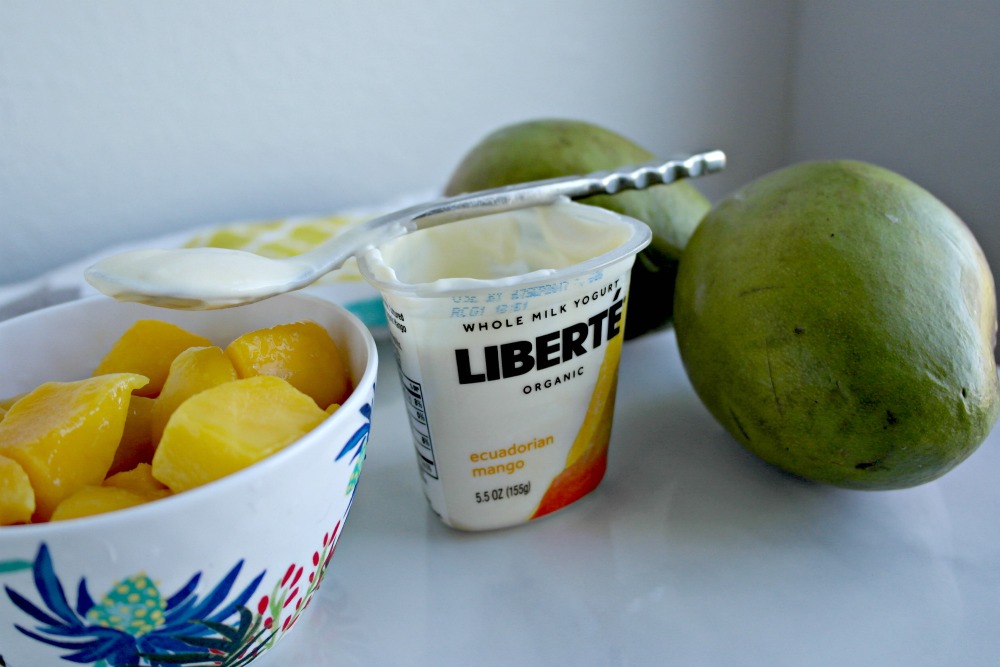 I found Liberté's Ecuadorian Mango While Milk Yogurt while shopping at Publix. I was thrilled that it was a BOGO, too! I can't resist BOGO deals.
Click here to download your Publix coupon to save on Liberté's newest flavors!
Have you tried Liberté yogurts before? What's your favorite flavor?
How do you take mini escapes during the day?