This post features one of our affiliate partners, Raddish Kids. If you give the gift of culinary skills with Raddish Kids we will receive a commission for doing so. Thank you for supporting our partners.
We are a family that loves traveling. Allowing our kids to explore and learn about different cultures is very important to us. It gives them a unique perspective about the world around them.
Because traveling can be expensive, it's fun to find creative ways for kids to learn about the world around them. We recently discovered Raddish Kids and we love it. Raddish Kids is a monthly kid cooking club for kids. Kids learn to cook with boxes that are based around seasonality, holiday, and global themes.
Global Culinary Exploration
This month, Gracie learned all about the culinary wonders of Thailand with her Taste of Thailand box. She made us a wonderful meal that consisted of Pad Thai Noodles, Chicken Satay, and Mango Sticky Rice for dessert.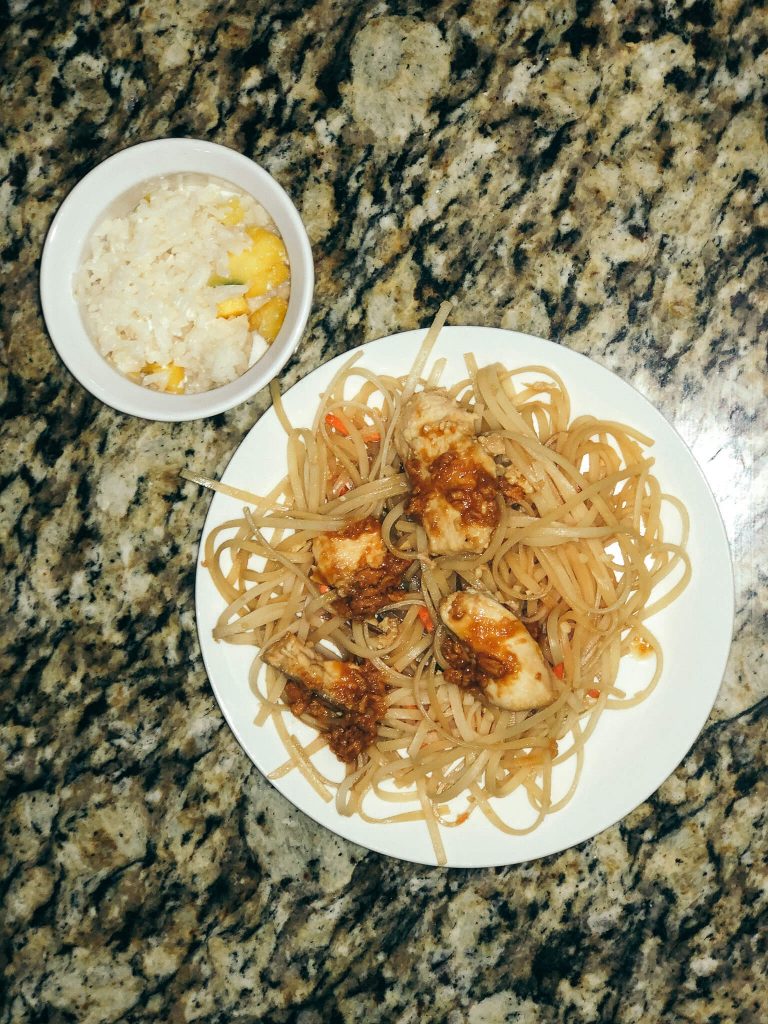 Raddish Kids provides detailed recipe cards with a shopping list with ingredients required to make your meal. Each recipe card also features culinary skills and kitchen connections your child will learn with each recipe.
The colorful recipe cards make it so easy for kids to follow the recipe and enhance their culinary skills. The ingredients, tools, and steps are labeled with colorful and kid-friendly illustrations. Each recipe card also includes a featured culinary skill for your child to learn.
Gracie was taught how to properly whisk, cut a mango, and the importance of kitchen cleanliness. A whisk was included in our box and it was fun to put her newfound skills to work.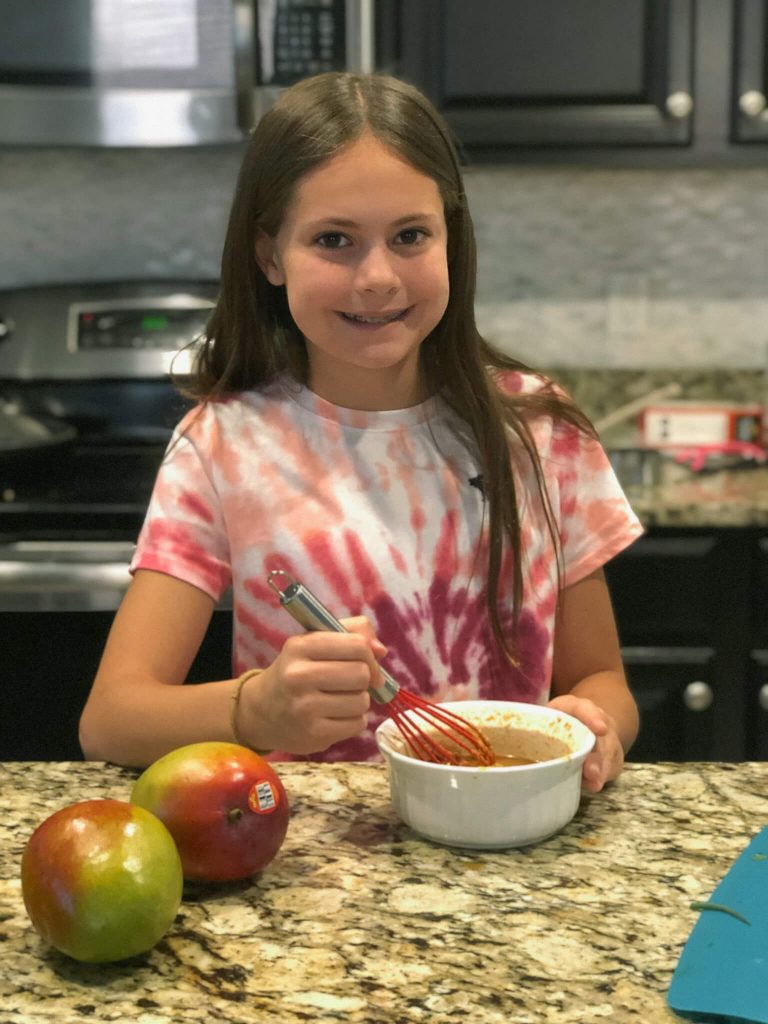 The recipe cards also teach your child more about the culture and the meals they are creating. Gracie learned about the traditional way to great people in Thailand, the vast variety of animal and plant life, and cultural facts about Thailand. Did you know that Thailand was the "land of smiles"? It was something I learned from our Pad Thai card.
It was neat to learn about the traditional Thai kitchen, the unique herbs and spices used in Thai cooking, and the five basic flavors used in Pad Thai.
One of the most appreciated items in the box was the four table talk cards. These table talk cards ask four questions for everyone at the table to answer and discuss. It's a fun way to open discussions that can sometimes be repetitive and unengaging.
Explore New Foods with Raddish Kids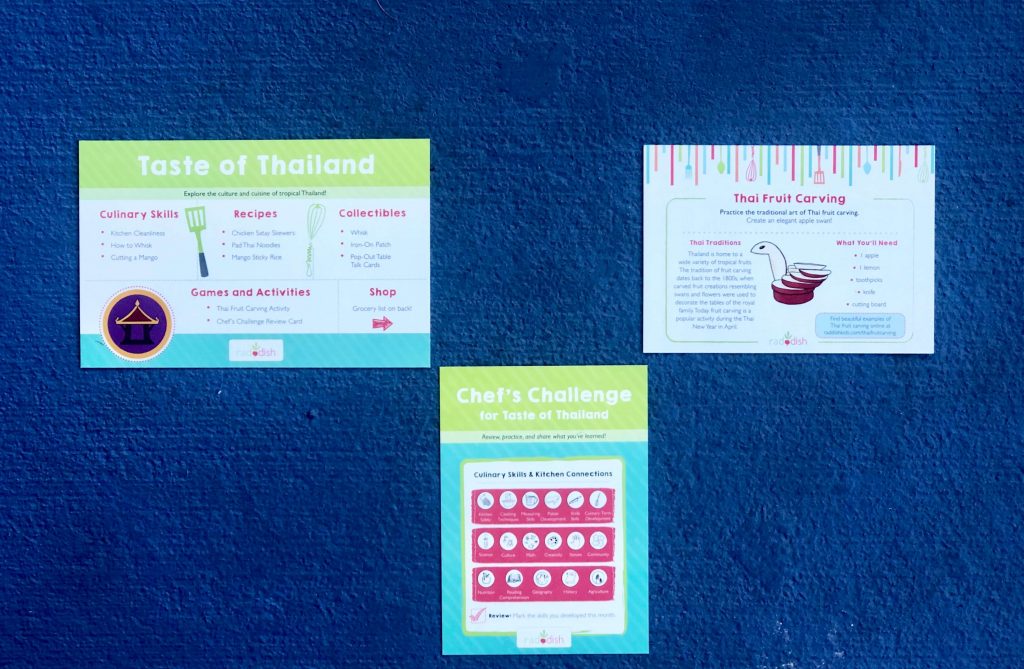 Raddish Kids is a wonderful monthly activity for your kids to improve their culinary skills and learn more about the world around them. Right now, you can save $15 on a 6-month membership or $20 off on a 12-month membership.
What kind of foods would your kids like to learn to cook?
What's your child's favorite food?