Hello, Sunshine! I Every weekend I promise myself that Monday will be the day that I get back on the fitness bandwagon and improve my eating habits. But then Monday comes and goes. Then another and another. Next thing I know, it's March and I've greatly failed at even starting to improve my health and fitness. It's not for a lack of wanting to, it's because my life is hectic right now. I was so excited when the opportunity to try Frélii showed up in my inbox. Now's my chance to get on track with Frélii.
What is Frélii?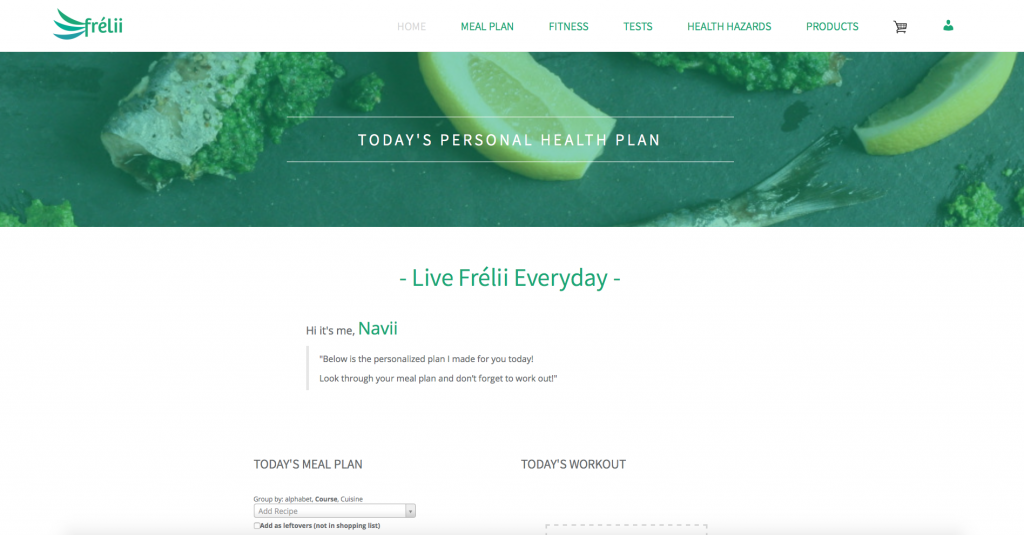 Frélii, pronounced "freely", is a personal health support system. You simply fill out a questionnaire that asks you about your health and fitness. The questions are simple and straightforward.
I had a pretty good idea of what the outcome of my questionnaire would be. My Frélii "Health Hazards" weren't a surprise. I've been stressed and sleep deprived because of work and the never-ending cycle of colds, strep, infections, and allergies that won't leave my family alone. 
I've been planning on focusing on a Keto based diet and my "health hazard" report confirmed that Keto is a diet that I should focus on. Grains and carbs are not my friends, no matter how much I want them to be.

Frélii Meal Plans
I LOVE that Frélii plans meals for me. It's one less thing that I have to do or plan for. My kids are really excited to try the paleo mint brownies and no-bake chocolate chip cookies. I love the simplicity and tastiness of the shrimp and avocado salad. The daily meal plan makes it easy for me to get the correct nutrition I need.
Frélii Fitness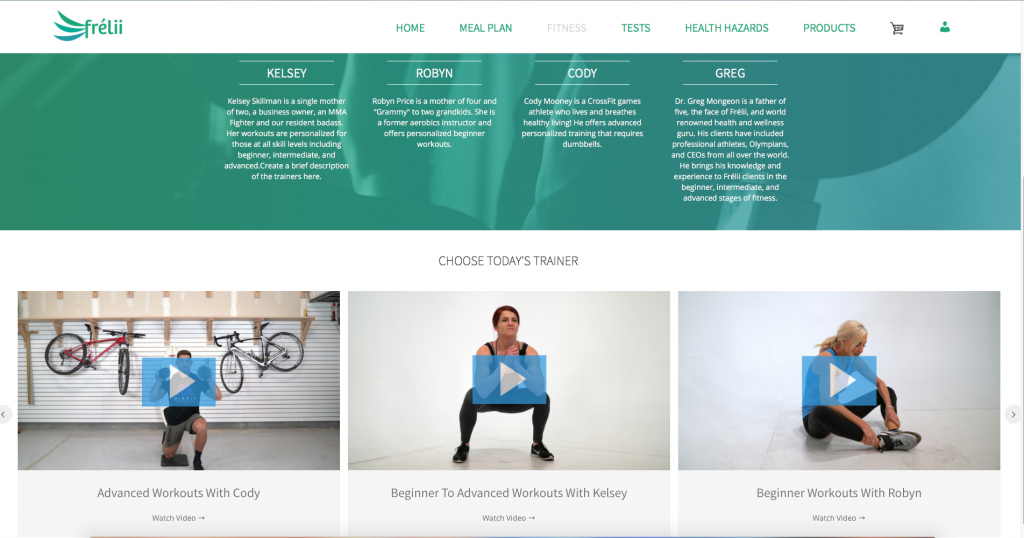 Frélii gives you the option to have online fitness training sessions based on your fitness levels. I haven't had a chance to try any of the videos yet, but I'll probably start with Kelsey and see how I feel after a few of her workouts. Hopefully, I can move up to advanced workouts rather quickly.
Frélii Supplements
Today I received my hand-picked supplements that Frélii recommended to be based on my questionnaire. CVO is a cardiovascular oil that contains Krill Oil which supports healthy cholesterol sulfate metabolism.
I'm excited to try KeoSpark and KeoTone. KeoSpark is a carb blocker that sparks ketogenesis. It's also a fat metabolizer and carb blocker. I love that it's gluten and allergen free and non-GMO!
KeoTone is a skin firming formula that this mama of three could really benefit from. It contains premium collagen peptides. lean body probiotics and helps minimize cellulite. It's created from fruits and greens and is a prebiotic appetite support system. As an added bonus, it will help give me smooth, radiant skin!
Get a Free Month to try Frélii
Now is the perfect time to improve my health. I signed up with Frélii to get a personalized dietary and exercise plan, with the right supplements picked out specifically for me too! Get a free month here!
What do you struggle the most with your health and fitness?
What are your "health hazards" that Frélii discovered?