I'm always looking for fun crafts and DIYs to do with my kids. I had a list of Halloween ideas written down, but my oldest daughter has been complaining about having dry, itchy skin now that the Florida humidity isn't as bad as it has been. It's still extremely hot, but not humid.  Immediately, I thought of creating a fun Halloween sugar scrub DIY with the girls.
I went to Walmart looking for potting soil but left with this cute silicone skull and bones mold. Skulls are a favorite decorating item in our house and I knew that the kids would love making something with it. I went to Pinterest to find a simple sugar scrub and then added a few extras to make this a fun sugar scrub and add a little festive non-candy treat for Halloween.
Ingredients Need for Halloween Sugar Scrubs
1/2 cup of African Black Soap (we used a vegetable peeler to shave the soap)
1/4 cup coconut oil
1 cup of brown sugar
Mixing bowl & spoon
Optional essential oil scent
2 tablespoons of honey
1 teaspoon of pumpkin pie spice
Halloween silicone mold
How to Make Halloween Sugar Scrubs
Shave your bar of African Black Soap.
Combine your shaved soap and coconut oil together in a glass bowl.
Microwave on high for 30 -60 seconds and stop midway to stir. It's ready when the soap has melted into the oil.
Add your sugar and mix well.
Stir in your honey, pumpkin pie spice and any essential oils you'd like to add.
Add your final mixture to a mold. We put our molds in the freezer to firm it up.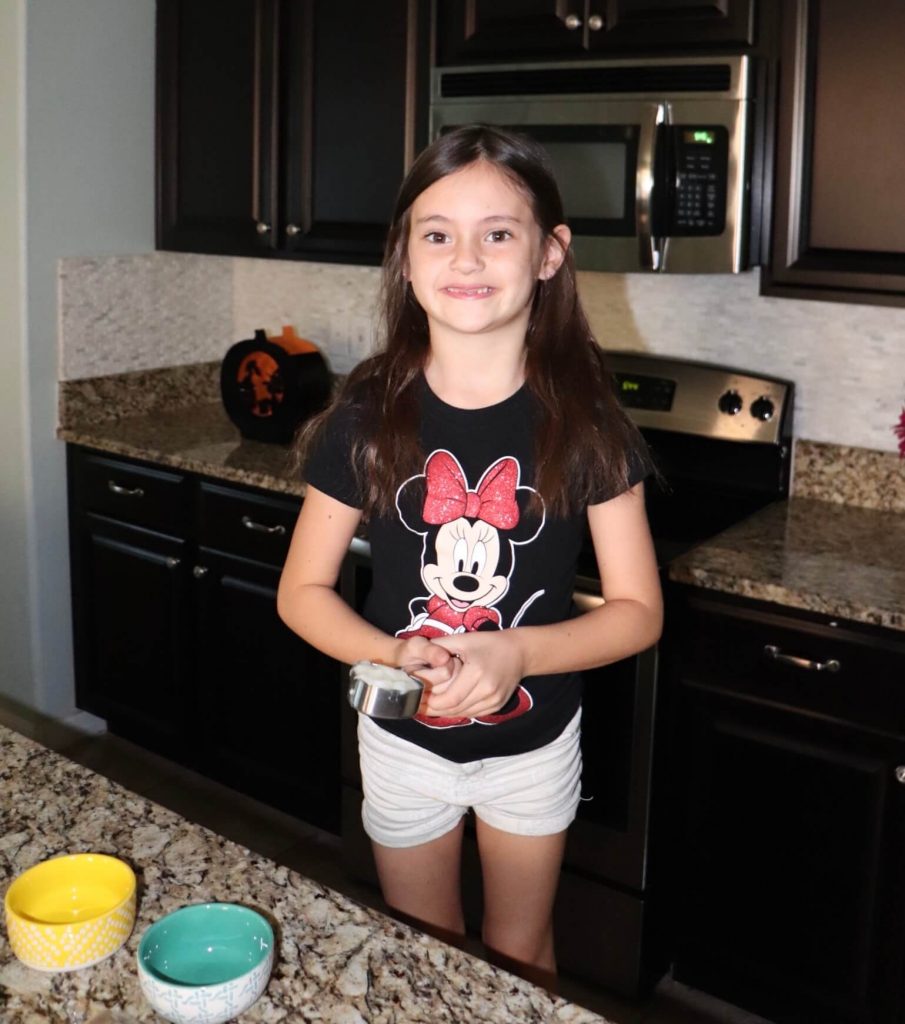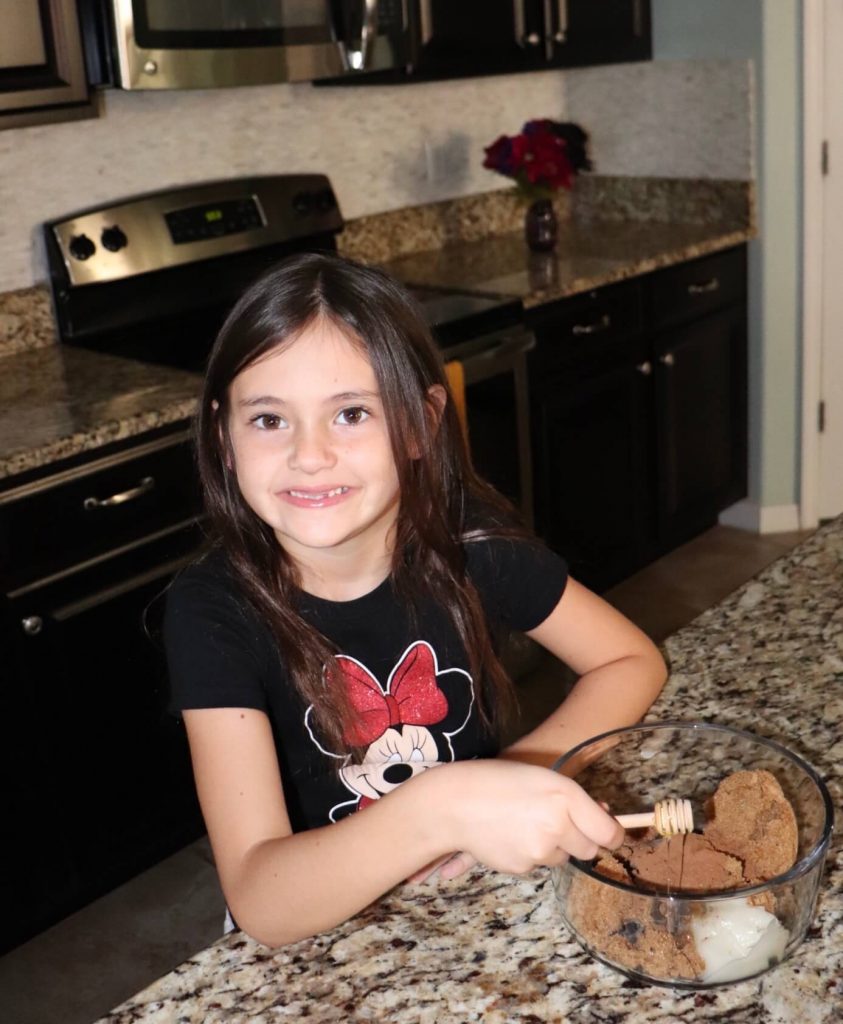 How to Use Your Halloween Sugar Scrubs
Once you've taken your scrubs out of their molds, make sure to keep them in an airtight jar to keep them from drying out. They're perfect for washing your hands with if they're feeling extremely dry or use them in the shower to gently exfoliate any dead skin you may have.
My girls had a lot of fun completing this DIY. It only took us about 15 minutes to create our Halloween Scrubs. Our hands are now super soft from using our scary skull and bones Halloween sugar scrubs.