Enhance Your Walls with Photowall. Thank you to Photowall for sponsoring today's discussion. I greatly appreciate my sponsors and would ask that you please support them if they meet your needs. Now until May 3, Photowall will be giving a 25% discount on any Photowall products with code: mros2020
I have a bit of an eclectic taste when it comes to home design and décor. I like to mix things up to brighten the mood in my home. I find that I'm drawn to bright and airy spaces with my home accessories.
One of my favorite things to do with my day job as a real estate agent is to tour model homes. I find so much inspiration in their designs and they all offer their unique flare. Each room has a theme that is uniquely it's own.
I've had this blank wall by our kitchen that has been empty since we've moved in. I've thought about adding a wine rack but then decided against it so that if someone slams the door that is next to it, the bottles and glasses don't come tumbling to the floor.

Contemporary Art at Photowall
I've always liked modern and simplistic art pieces and immediately fell in love with this contemporary interpretation of this ballet canvas art from Photowall.
I'm going to be completely honest. I had no idea that we would have to build the frame for the canvas, but it was so easy to do. Gracie and I followed this helpful video made by Photowall. It took us less than five minutes to do.
Photowall provides everything you need to build and hang your canvas. All we needed was a pencil and a ruler. I had Gracie mark each 10 mm line from the pre-cut canvas as a way to apply math in a real-world scenario. Who would've thought that ballet and art would make for a fun math lesson?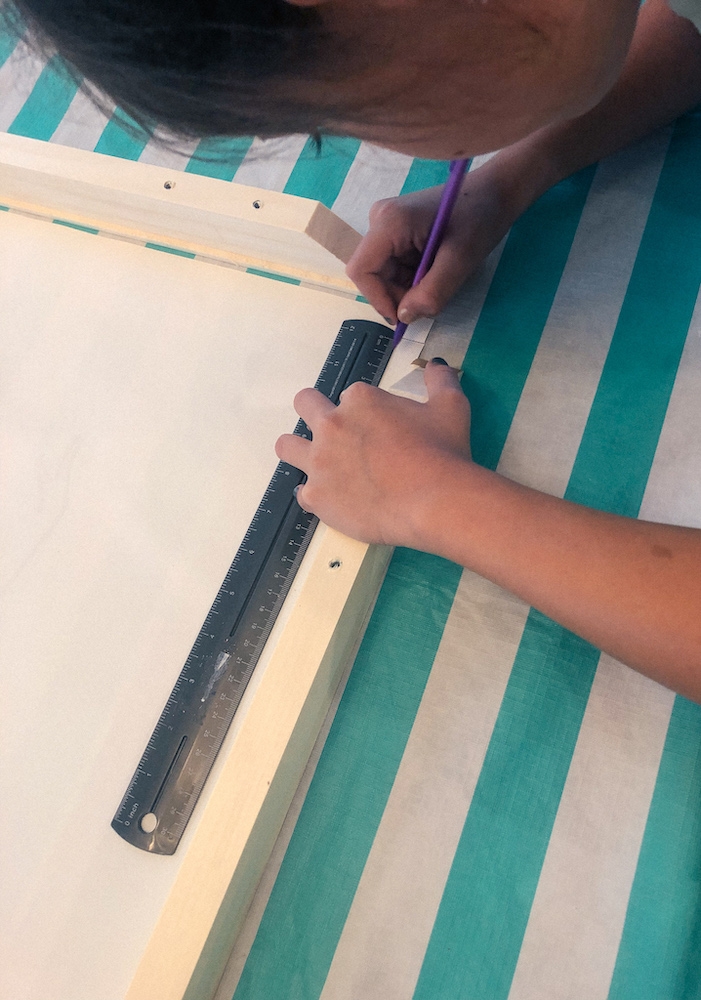 After she marked each line, we placed the wood pieces on the back of the canvas to line them up. Once we were sure we had them properly in place, we removed the sticky backing and applied it to the canvas. We then folded up each frame piece towards one another and inserted the screws to firmly attach each piece.
The whole process was really simple. It was a lot of fun doing a different kind of project with her.
I love the final look of our ballet canvas art. It matches the mood I was looking for and it compliments the space.
Photowall offers murals, wallpaper, and posters to help you make your space more inspiring. Be sure to check out all of their amazing products.