Hello, Sunshine! We've finally made it past the cold and wet weather here for a while. I'm sure we'll get another blast of cold air before the humidity arrives, but it's been so nice to not drag my kids through the rain. When the weather is yucky, it's so easy to grab a quick bite to eat through a drive-through. It's not something we do often, but when you're out and about it's nice to have healthier options. Now, you can Change a Meal at Smoothie King with a healthy, nutritious smoothie instead eating of a greasy gut busting meal in a bag.
I love smoothies, but for some reason my smoothies at home never taste as good or the same as the ones I get at Smoothie King. Smoothie King, teach me your secrets. Do you have the same problem?
There are 20 Change a Meal smoothies to choose from. I stood staring at the menu forever trying to make choice. I finally decided on the Greek Yogurt Pineapple Mango with the Greek Yogurt Peach Papaya in a close second Next time, Papaya, next time. It was so yummy! It didn't taste like it was under 400 calories or boosting with 10 grams of protein. I'm trying to increase my protein intake, so this was a definite win for me!
Smoothie King makes it easy to find a Change a Meal smoothie on its menu board. The smoothies with a gold badge next to them are part of the Change a Meal challenge. You can also get your first smoothie for $2.99 with this coupon!

#ChangeAMeal Contest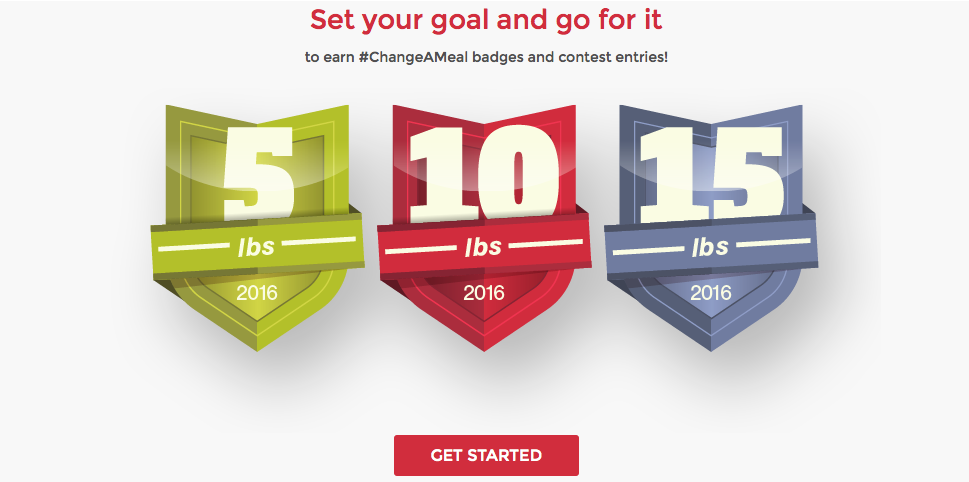 Now until March 31, Smoothie King is giving you a $1,000 Reasons To Change A Meal! All you have to do is post your #changeameal smoothie selfies or a leave a comment on one of Smoothie King's social sites using the same hashtag (#changeameal). You'll be entered to win Smoothies For A Year, a gift card to Southwest Airlines, a YMCA membership and more.
Smoothie King will select and notify winners via social media comments and/or email.
I totally want a gift card to Southwest Airlines!
Do you have weight loss goals for the year?
Which Meal Replacement Smoothie would you try?
*Weight loss is dependent on each individual's needs and is based on a low-calorie diet combined with an exercise program. Consult your physician before beginning any diet program.