Thank you to Carnival Cruise Lines for inviting us to celebrate your 25th Anniversary at Port Tampa Bay.
Yesterday, I had the honor of Celebrating 25 Years With Carnival Cruise Line in Tampa Bay. JD and I toured the Carnival Legend which just arrived in Tampa Bay last month.
Three years ago I went on my first ever cruise. It was aboard the Carnival Paradise out of Tampa Bay to Cuba. That first cruise made me fall in love with the cruising lifestyle and expanded my love of travel.
During our tour of the Carnival Legend, we spotted the two waterslides that my kids would love to ride over and over again! The Green Thunder is a drop-down slide that is one of the steepest and fastest slides at sea!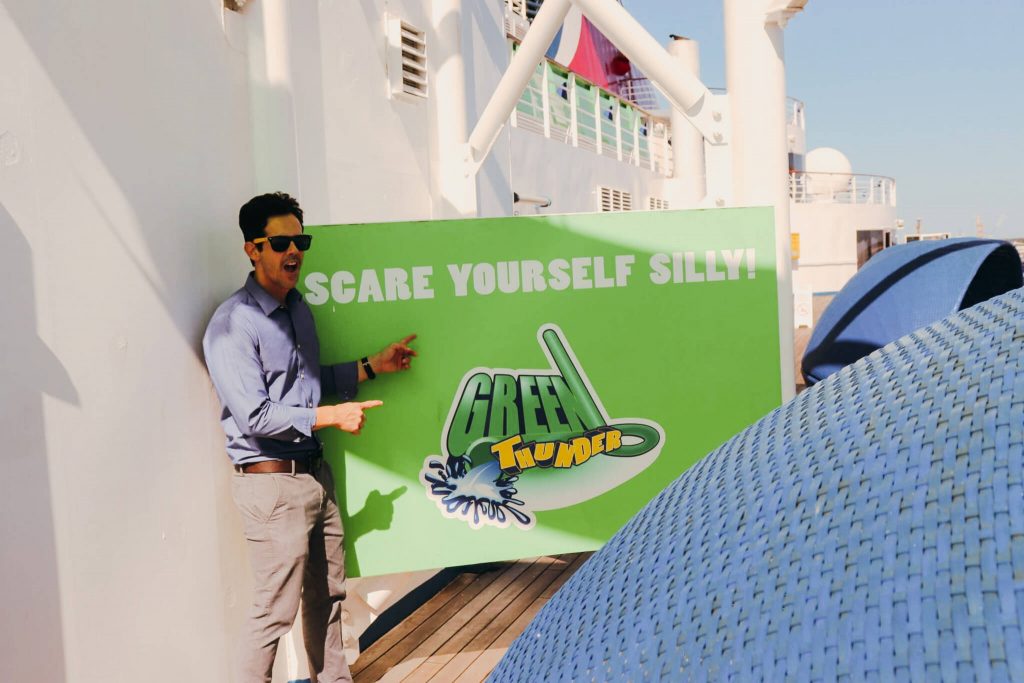 Carnival Legend also hosts a wide variety of food options. Guy Fieri's Guy's Burger Joint would be a favorite with my son, while JD would be a frequent visitor at Bonsai enjoying sushi.
My family loves staying in balcony staterooms and the Legend has hundreds of balcony staterooms to stay in. One of my favorite parts about the Legend is that the two-story fitness center offers both a sauna and steam room in both the men's and women's locker rooms. I always utilize these rooms when cruising.
Carnival Legend will operate a seasonal schedule of six-, seven-and eight-day cruises featuring top destinations in the western Caribbean. The ship will also offer a 13-day Carnival Journeys cruise from Tampa to New York May 3-16, 2020, featuring a partial transit of the Panama Canal, along with visits to Aruba, Cozumel, Limon (Costa Rica), Cartagena (Colombia) and Grand Turk.
Carnival Paradise is the other ship that sails out of Tampa Bay. Last year, Paradise underwent an extensive multi-million-dollar renovation. Paradise is great for "long weekend" cruises to Cozumel. These cruises are wonderful for celebratory sailings like birthdays.
Did you know that roughly half of the U.S. population is within a day's drive of a Carnival homeport? Or that Carnival Cruise Line was the first cruise operator to recognize the potential of Tampa as a year-round cruise homeport?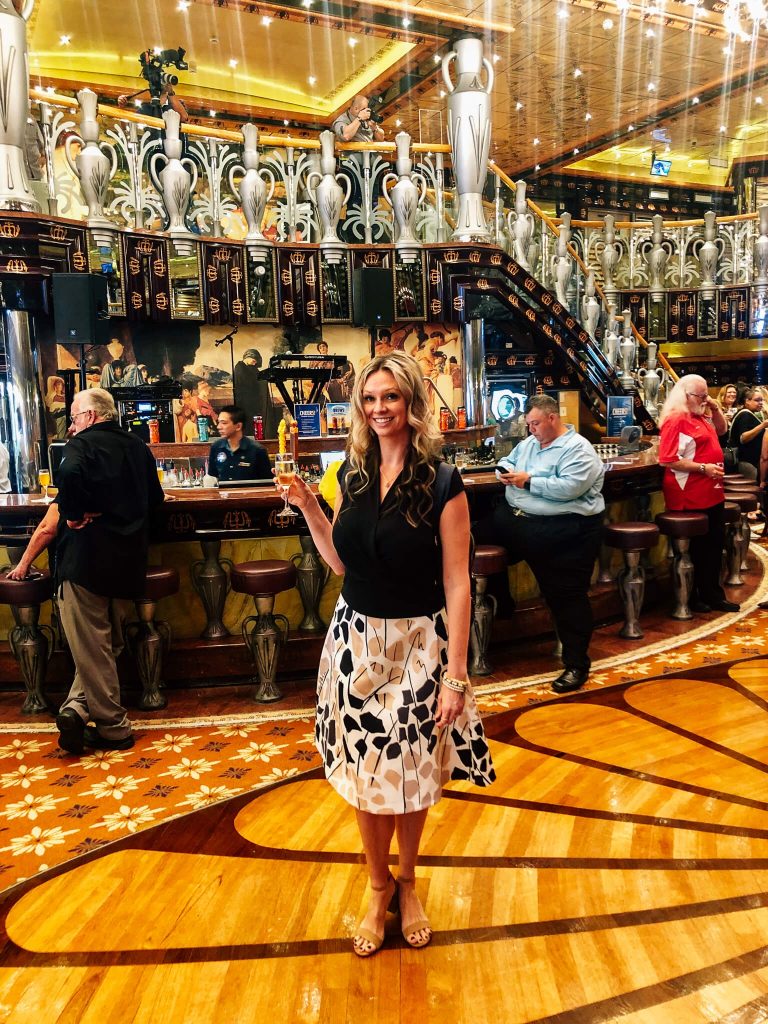 Sunday, November 10th, Carnival President Christine Duffy was presented with a commemorative plaque from Port of Tampa Bay President and CEO Paul Anderson celebrating the cruise line's 25 years at the port. Carnival Cruise Line will carry approximately 240,000 passengers a year from Tampa. That's nearly a nine-fold increase compared to 25 years ago.
"Tampa is a convenient, centrally located homeport – not to mention a popular vacation destination – and the growth that we've experienced at this port is a testament to the wonderful partnership with the Port we've enjoyed for the past 25 years," said Christine Duffy, president of Carnival Cruise Line.
To learn more about Carnival Cruise Line, visit Carnival.com. For reservations, contact any travel agent or call 1-800-CARNIVAL. Carnival can also be found on Facebook, Instagram, Twitter, and YouTube.